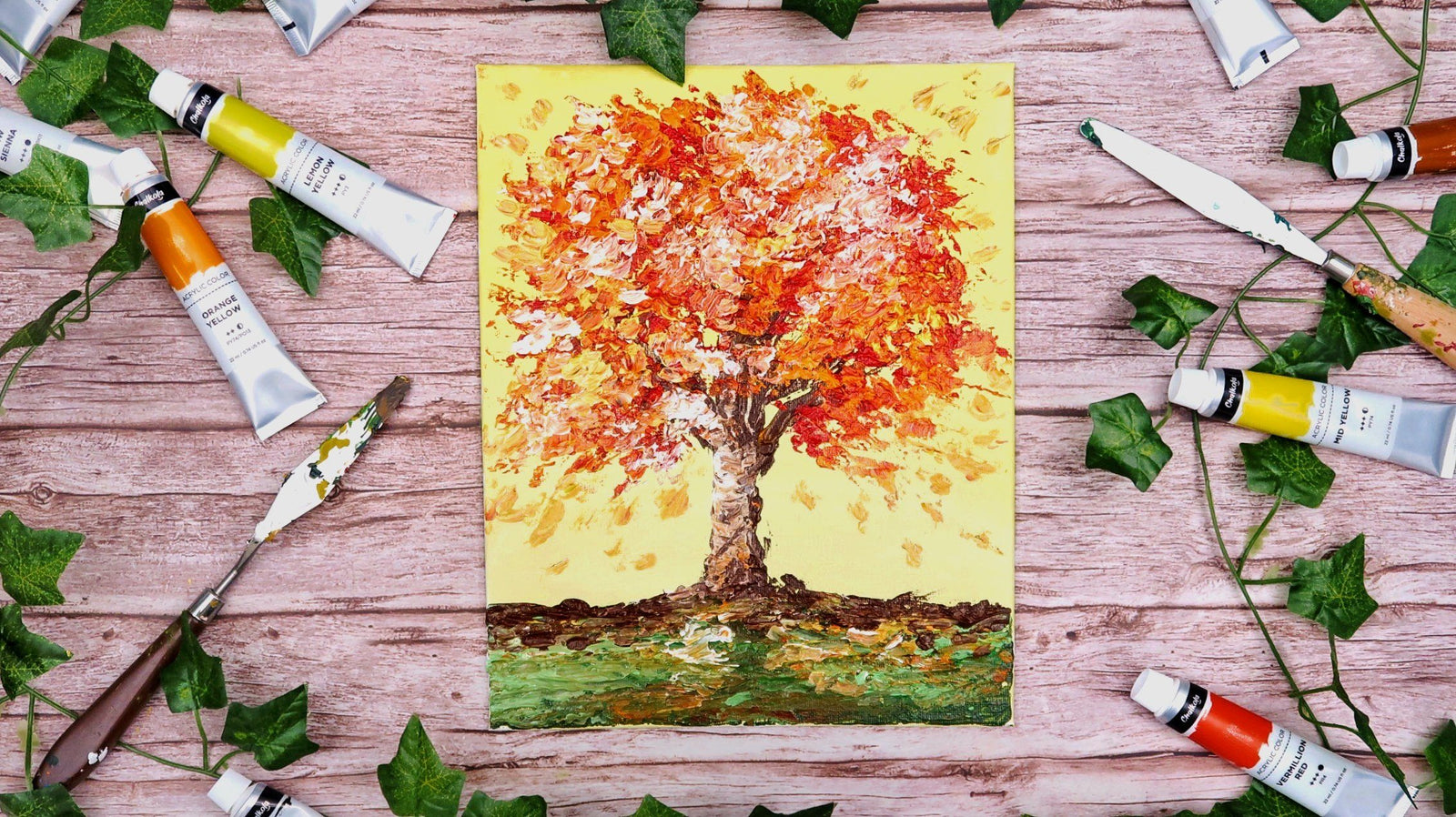 We love fall most of all...
From warm oranges to deep yellows, browns, reds, and greens, fall foliage never fails to give us that cozy and comforting feeling. It's also one of the most beautiful sights that can be captured in many different ways through painting, drawing, or photography.
To welcome the month of November and to savor the stunning colors of fall before winter comes in (if it hasn't in some parts already), we'll show you how you can create a vibrant fall-themed acrylic painting using a palette spatula. This gives an artwork a layered and dimensional effect, which in turn makes it look more dynamic and real.
The spatula painting technique might seem a bit tricky for some because you're more comfortable or familiar with using paint brushes, but trust us when we say it's actually pretty easy and beginner-friendly. We're going for layers and textures, so you can always start with a smaller amount of paint on your spatula, and just keep adding more if you feel the need. You'll also have more freedom to explore and experiment with the thickness and opaqueness of your acrylic paints, which you might find surprisingly enjoyable and relaxing as well!

Materials needed:

Are you ready to 'fall' in love with autumn all over again? We're just as excited! Let's watch the tutorial video below and start painting our favorite scenery together.