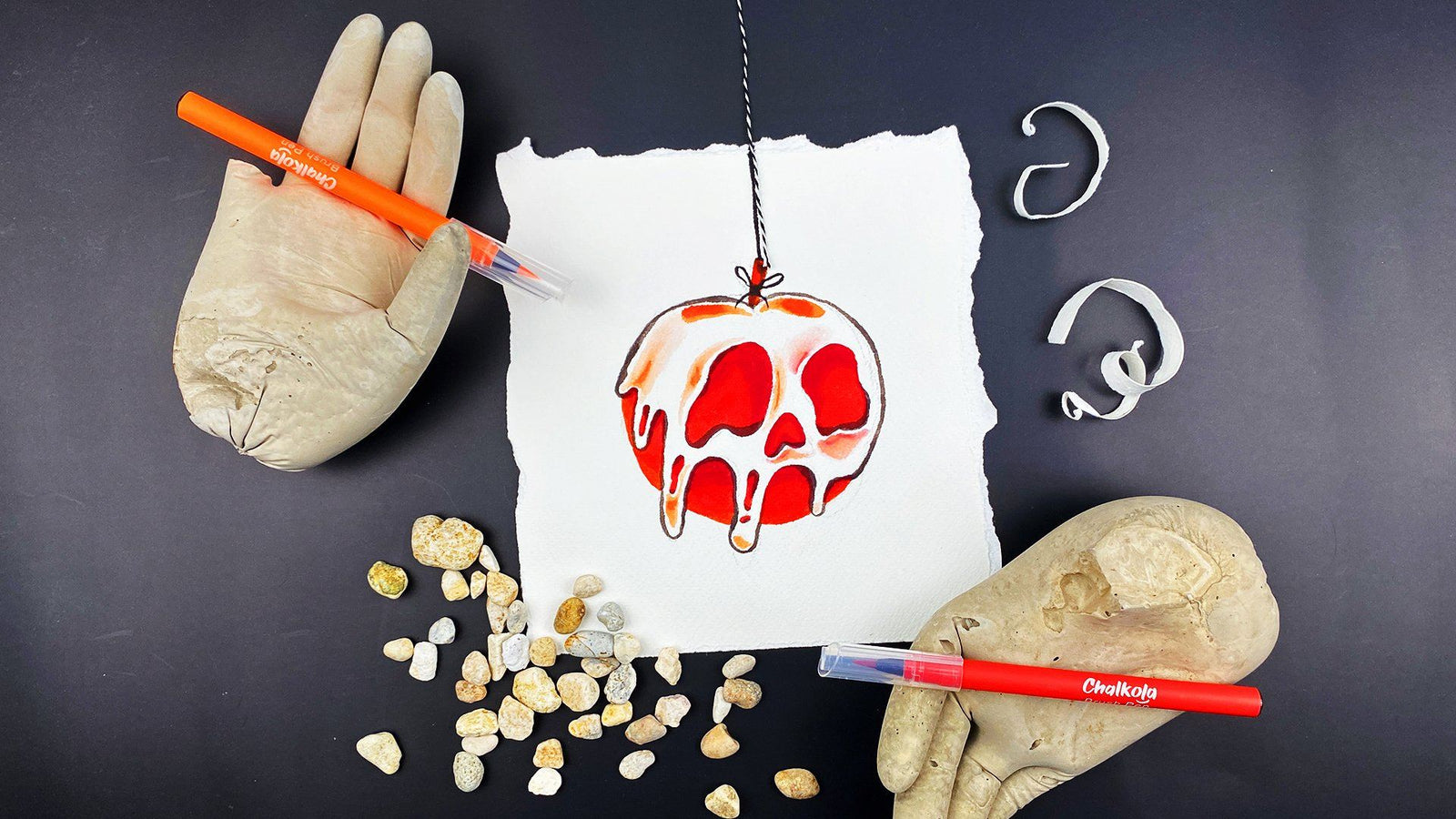 "One bite, and all your dreams will come true..."
We all probably shouted, or whispered to ourselves, "no" when the queen (a.k.a. the witch) said this line to Snow White while offering her the poisoned apple. Spoiler alert: Snow White did take a bite of the apple and went into a long and deep slumber until she got rescued by her prince. Well, we tried to stop her.

...Aside from being the poisonous treat that finally got Snow White to take it, it's quite common for an apple to be used as a symbol of deception and of bad things to come–a bad apple, indeed. So it's no surprise that this crunchy and juicy fruit has become the perfect subject for a Halloween artwork, too. 
This brings us to today's fresh yet creepy art idea! We'll show you just how rotten inside an apple can be through this easy-to-follow video that we've brewed just for you.
With your favorite drawing paper and Chalkola Watercolor Brush Pens, you can draw and paint your own Halloween-worthy apple... And once you're done and satisfied with your work, you can prop or hang it by your fruit basket that you can also ironically fill with apples (real ones, of course)! Ready to take a bite?
Materials needed:

Let's make your apple the most deceitful one yet by following the steps in the video below: