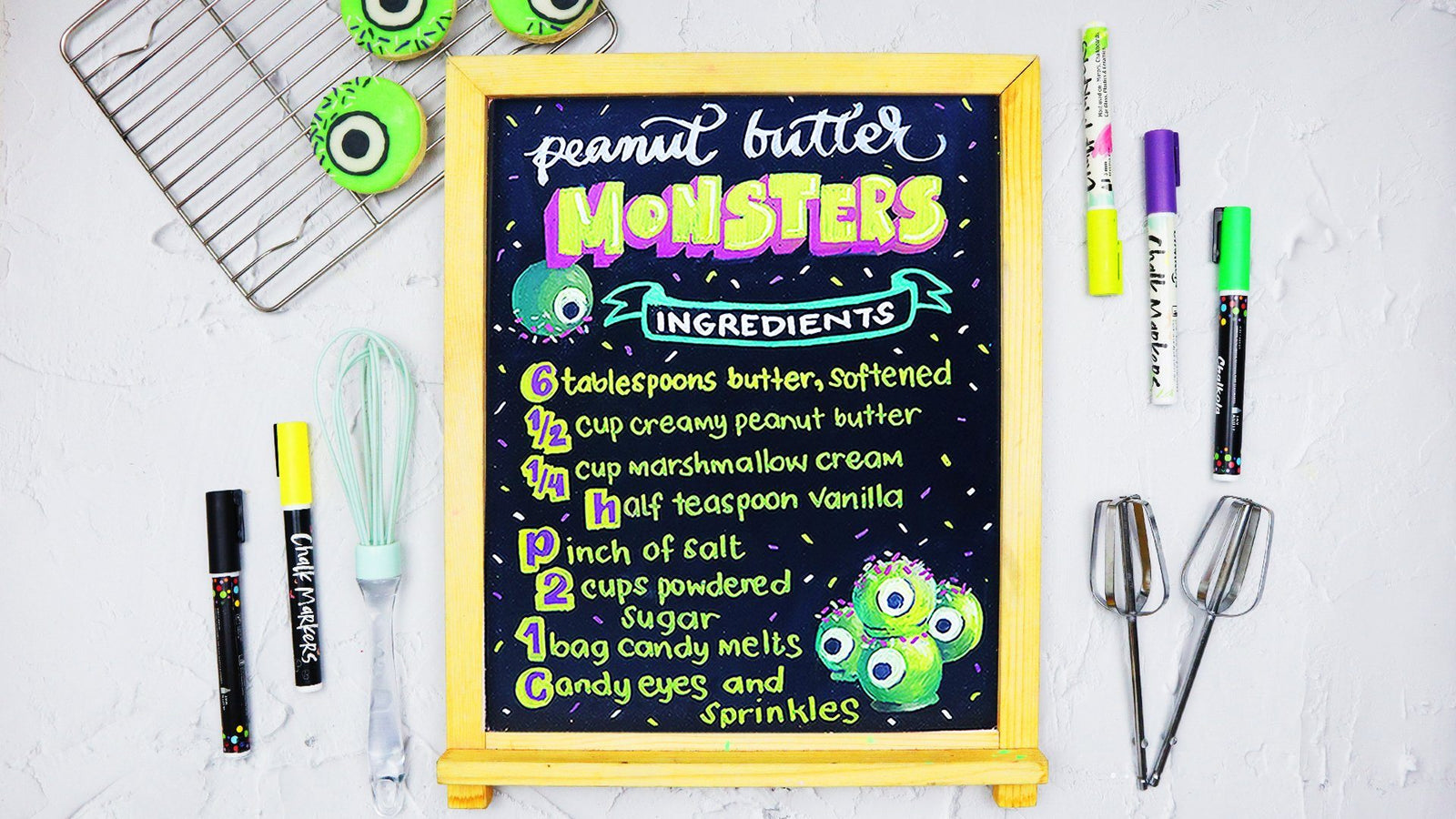 Aside from the ghouls, ghosts, and goblins, Halloween also brings out the ravenous... cookie monsters! 
There's just something in the crisp October air that makes us want to gobble up some sweet treats, especially some freshly baked, homemade cookies. That said, there's no better time than now to pull this creative trick before you make your delicious, gooey treats. We're talking about this colorful recipe board that will make Halloween month a spook fest from beginning to end right at home.

A great way to make things fun and surprising is to change up your board design right before bake time, so the kids (and the adults–let's be real here) will have something to look forward to, visually and gastronomically.

Aside from it being aesthetically pleasing, having an ever changing, creative menu or recipe board in your kitchen can encourage everyone to join in designing and coloring, and can even make them participate in the cooking or baking part, too! Ain't that fun? For this artivity, we're going to show you how to design a monster-themed board for peanut butter monster cookies using the best art duo–Chalkola Chalk Markers and Chalkboard. 

So lay out your markers, prop up your chalkboard, and let's get this Halloween p-art-y started!

Materials needed:

Ready to create a fun-tastic recipe board for your cookie monsters? Then check out the one-minute video below:
If you're unsure how to get your Chalkola Chalk Markers started, don't be scared! They won't 'ghost' you nor spook you by leaking ink all over. These chalk pens are mess-free, easy to use, and work perfectly on all kinds of non-porous surfaces. Just watch this video to find out how you can make your chalk markers working like a charm.