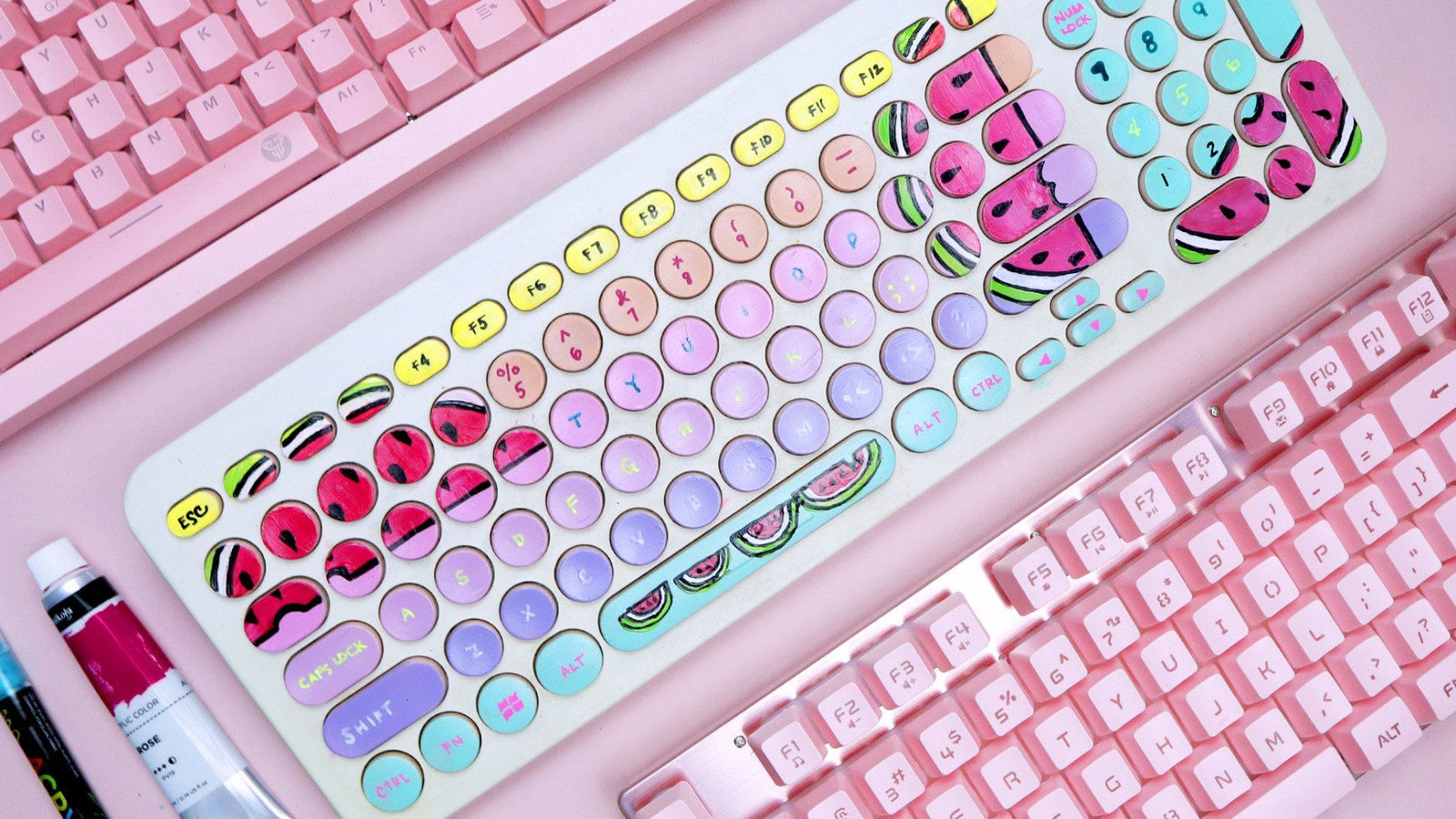 Between our personal life and work life, we spend long hours in front of our computers almost everyday. So much so that we need our work space to be fun, colorful, and inspiring to keep our creative juices flowing. One simple trick to perk up your space is to redesign your computer keyboard by painting on it. Yes, you can definitely do this on your own using acrylic paint or acrylic paint markers, or both. 
Acrylic paint is a highly versatile and pigmented medium with a smooth and thick consistency, making it perfect for creating on different surfaces because it quickly dries to a vibrant finish and is very easy to use.
So dust off your old computer keyboard, prepare your art supplies, and let's hit ENTER on this DIY art-venture!
Materials needed:

Computer keyboard

Paint brush

Clear varnish

Tips:
Prepare your materials and your preferred keyboard design.

If you want to paint the whole surface of your keyboard, it's best to use acrylic paint so you can cover the whole area easily using a paint brush.

If you prefer to only use acrylic paint markers, a fun idea would be to doodle or design each keyboard key. Chalkola's 3mm Acrylic Paint Markers feature a reversible nib which has a chisel tip and a round tip for creating different lines, making them ideal for small surfaces like keyboard keys.

You can also use both art supplies like we did. We used acrylic paint to color a larger part of the keyboard surface, and used acrylic paint pens to add the finer details. 

To make sure your painted artwork remains vibrant and fresh, just apply a coat of clear varnish to seal the colors. 
Aside from your old computer keyboard, you can use acrylics in so many other ways – for creating wearable art, painting on rocks and wood, personalizing homeware, and so much more. You can turn any surface into a masterpiece with this all-around art medium! For starters, you can add more colors to your indoor or outdoor garden by learning How to Paint Plant Pots Using Acrylic Paint Pens. Happy creating!