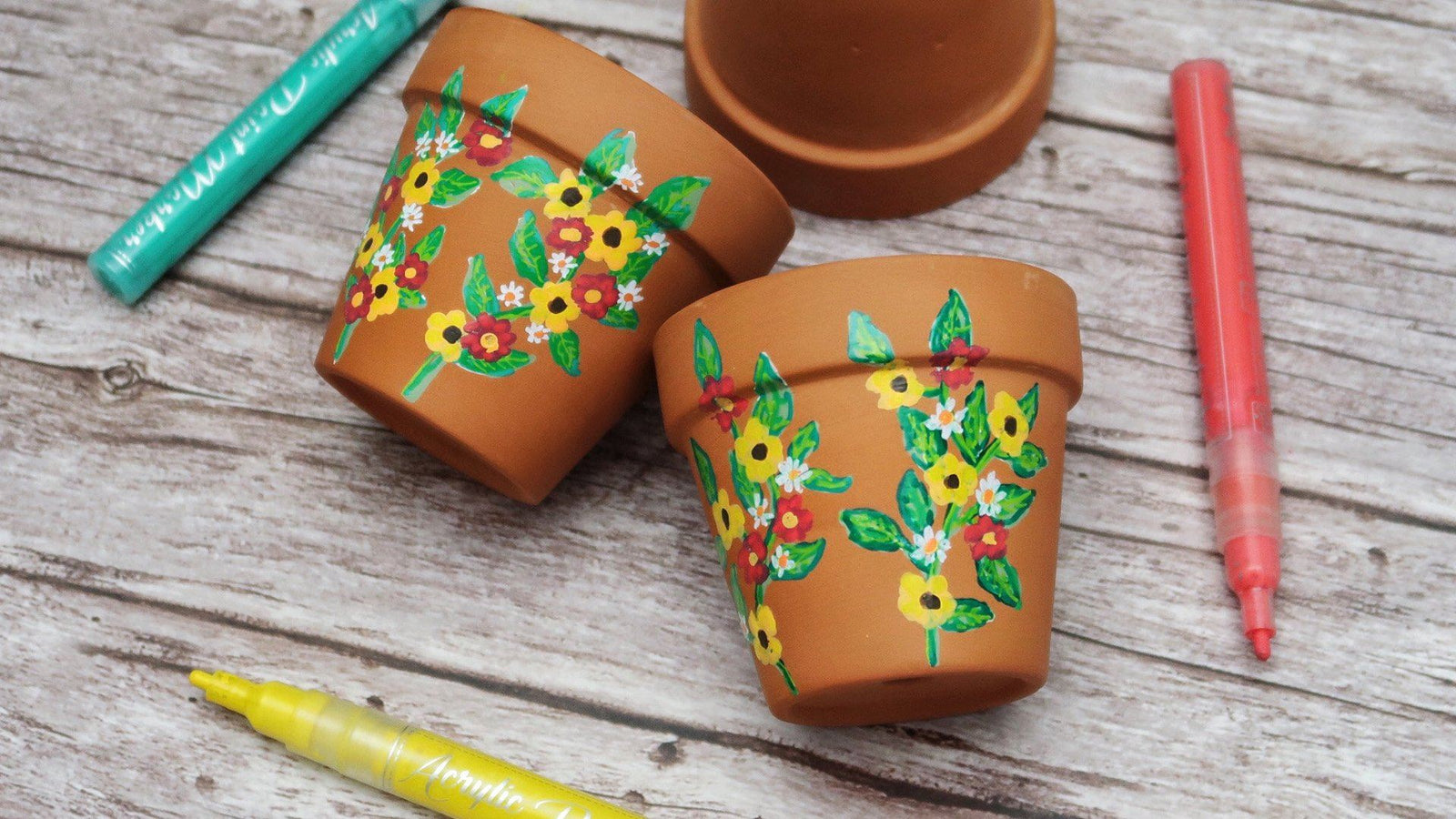 Having plants at home – whether indoors or outdoors, or both – doesn't just make any space look good, it makes you feel good too. It's been shown to boost moods, improve creativity, productivity, and concentration, reduce stress, and eliminate air pollutants, making your life healthier and happier.
Aside from its many benefits, having potted plants around gives you the opportunity to get more artistic. How? By painting on the pots using acrylic paint markers! These paint pens are great for most, if not all, types of plant pots, including clay, plastic, and ceramics. The paint holds up well, stays vibrant on the surface you use it on, and it's easy to apply with its thick and smooth consistency, plus, it comes in the form of a marker so you can do tiny details, even on a curved surface, without hassle.
Ready to add more colors to your indoor plant collection or your garden? Then let's start painting flower pots!
Materials needed:

Watch the art tutorial below and see how fun and easy it is to design your own plant pots with florals using acrylic paint pens.
Steps:

With a white acrylic marker, draw the outline of your flowers on the clay pot.
Pick up the green acrylic marker and fill in the outline of the stems and leaves.
Use yellow, red, or your color of choice to draw the flowers.
Add finishing touches like details or layers to make the design pop.
If you're wondering how acrylic paint would look and hold on a plastic plant pot, check out the video below. The colors are still as vibrant and application is as smooth as ever. 
And just like that, you've painted beautiful flowers or awesome patterns to add more charm to your plant collection! Painting on plant pots is also a wonderful idea in case you're giving someone a potted plant or flower as a gift.
If you're looking for more creative inspiration on how to spruce up your garden or living space using natural materials, you might be interested in these 30 Easy Rock Painting Ideas to Get You Started! Happy painting!