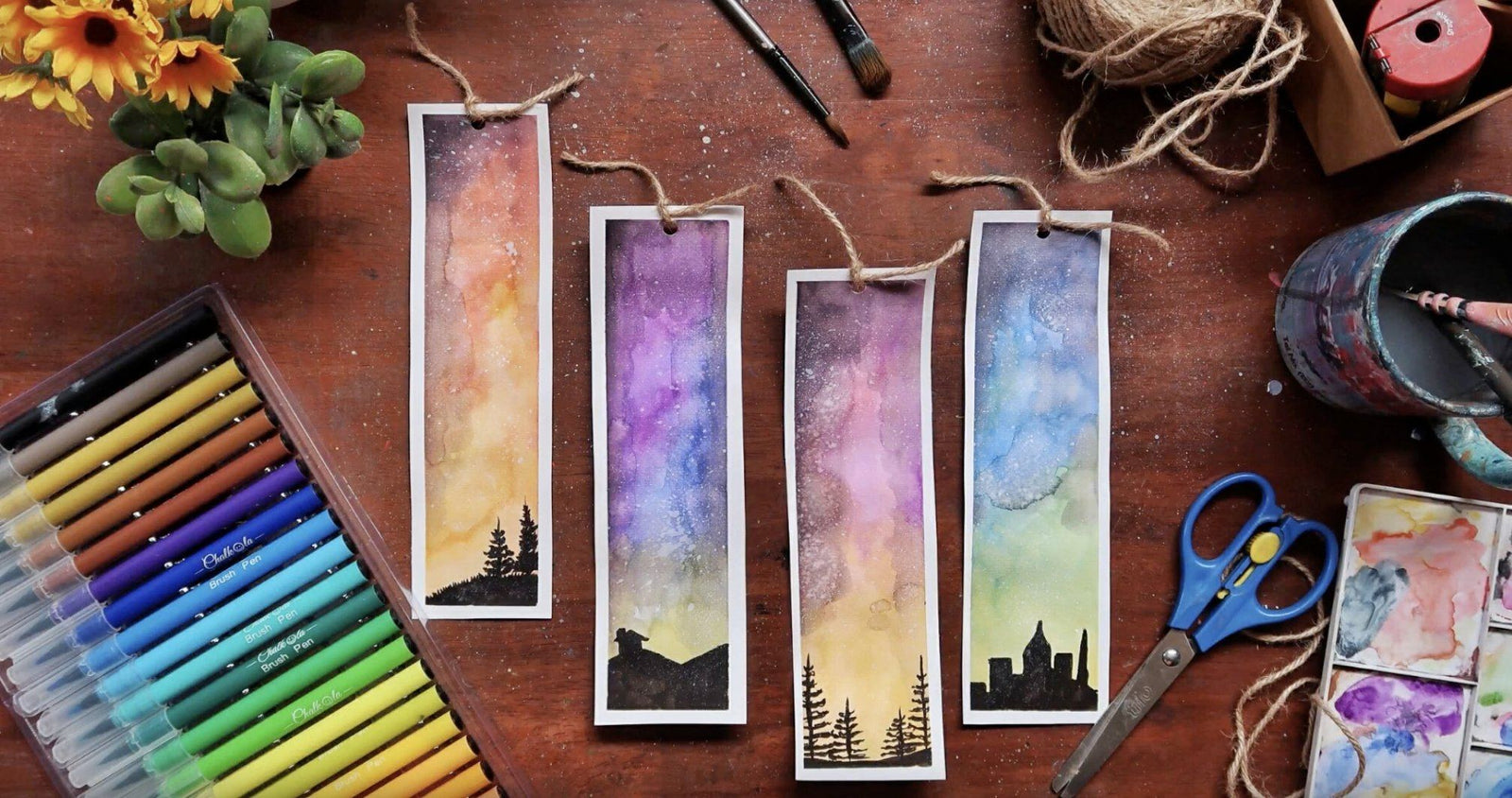 Aren't these bookmarks stunning? Create your own designs and give some to your friends and family as a personalized gift. They'll surely love these and would remember you each time they read a book!
You'll have fun combining colors and creating a beautiful gradient effect, whether you're painting a sky, an ocean, or a colorific abstract design.

Materials needed:
Cardstock
Masking tape
Scissors
Toothbrush (or any brush for sprinkling paint)
Water (to add to your watercolor painting)
Ready to make your own bookmarks? Let's watch the video below and start creating together!


Steps:
1. Equally divide your cardboard paper into 4 parts using masking tape.
2. Choose 2 to 3 colors for the background and paint one section.
3. Add a second layer of color in the same section to create a gradient effect.
4. Do the same with the other sections using any other color combinations you want.
5. If you're doing a night sky, add black to your colors for that darker feel.
6. For a star-speckled night sky, dip a toothbrush into white paint, and slowly sprinkle it on top of your artwork.
7. Draw some shadows of houses or trees at the bottom of your artwork using black paint to add details to your design.
8. Once the paint is dry, cut your sectioned paper into rectangles.
9. Punch a small hole on top with a puncher, and finish it off with your string of choice.

And that's it–you've made a set of wonderful bookmarks! We're sure you'll have fun creating these as much as we did!