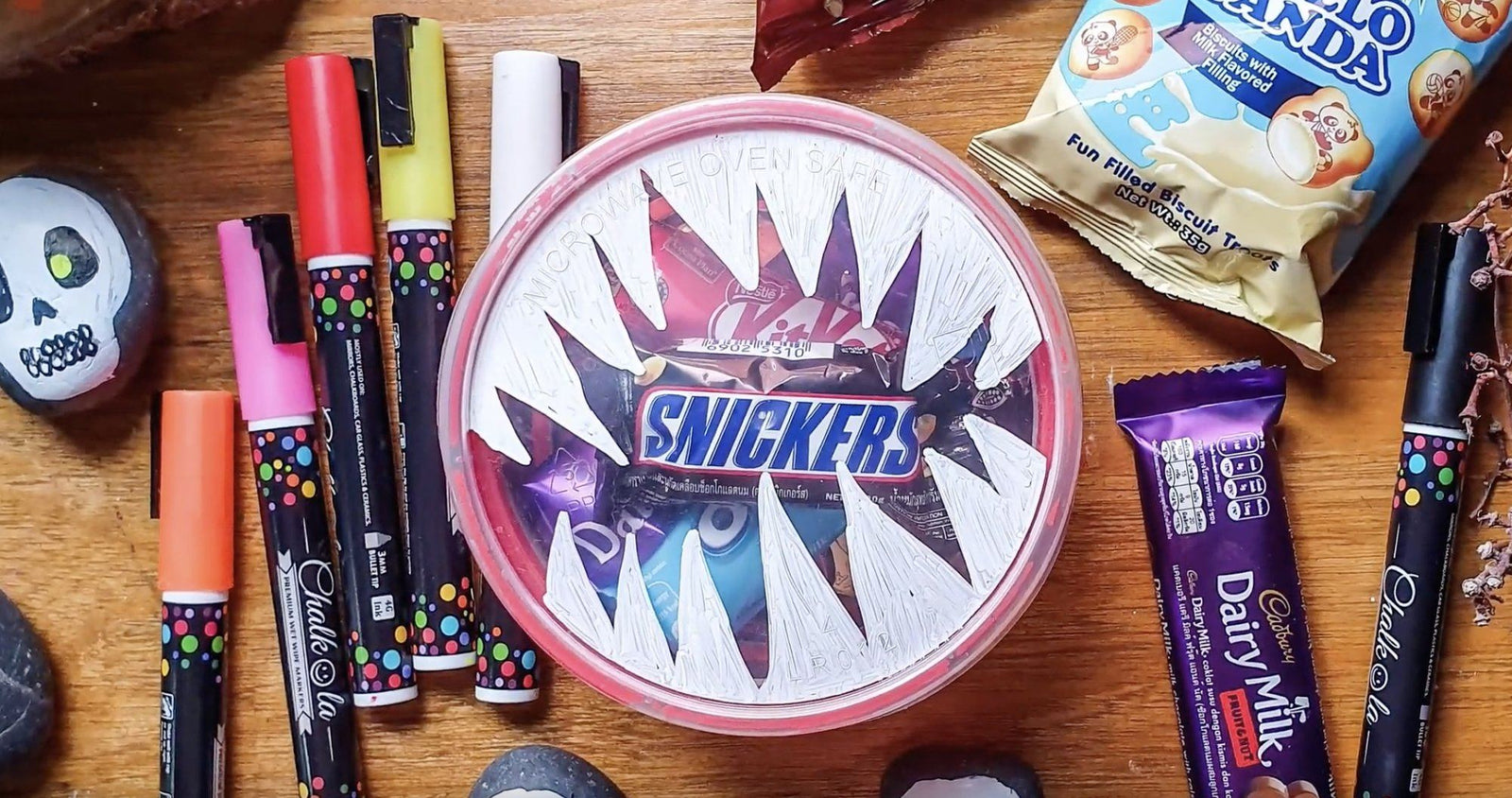 Halloween is just around the corner so it's time to decorate your candy boxes or jars with this easy technique nicely done with chalk markers.
1. Simply paint your plain container with any chalk marker color of your choice. You may design it any way you want too. We used simple stripes with pumpkin colors.
2. White chalk marker can break dark colors so it's best to still keep it light.
3. Decorate the top cover and make it spooky by drawing sharp teeth or fangs.
4. Color the bottom part as well.
5. Decorate the surroundings with other Halloween DIYs and fill your container with lots of candies!
Experiment with different designs and colors. Hope you liked this tutorial.
Get your Chalkola art supplies today.