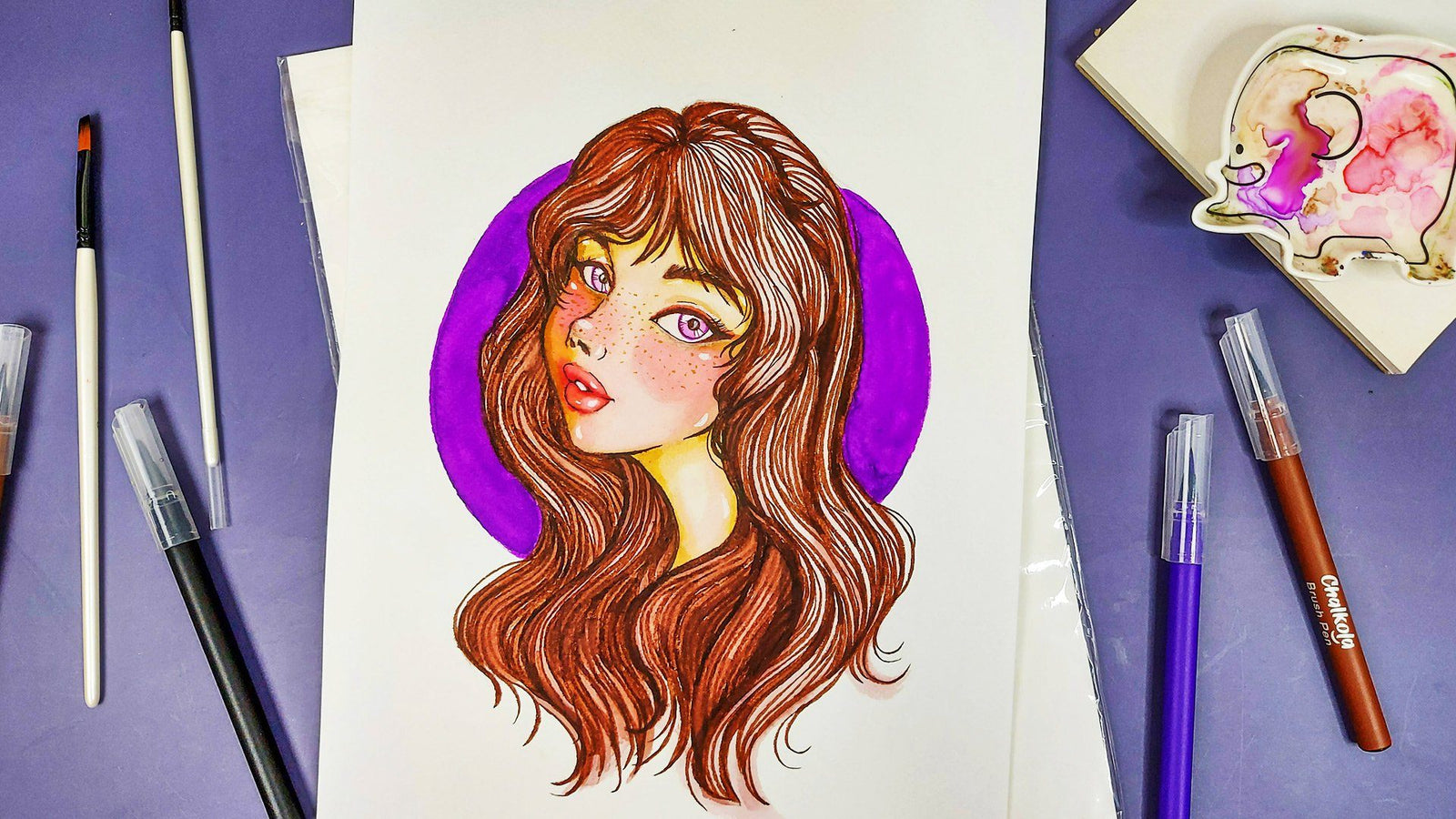 There are so many different ways to draw portraits. You can do abstract, hyper realistic, cartoon-ish, doodles, sketches, and so on. One trend that's been going around on social media is creating your own avatar or cartoonifying yourself. So let's do just that, but instead of going the digital route, we're doing it the traditional way!
Watercolor Brush Pens are the perfect art tool for this activity as you can easily mix and layer the colors, adjust the opacity, and apply thin and thick lines in one go with their flexible nylon brush tips. It's literally watercolor in a pen which makes these brush pens fun and convenient to use. They also come with 2 water brush pens so you can add water, and blend and create gradient effects easily.
With that said, it's time to draw and paint a stunning portrait! 
Materials needed:

Pencil

Watercolor paper

Paint brushes (optional)
Steps:

Draw a faint outline of your portrait using a pencil.

Start adding color to the face with your skin tone of choice. Use the water brush pen to blend the color and create a semi-transparent finish.

Fill in the brows, eyes, and lips with your preferred shades. To create realistic strands for the brows and head hair, use the tip of the watercolor brush pens to draw vivid, solid lines.

Add texture and layers to the hair by applying different shades.

To make your portrait stand out, create a solid-toned background to add a striking contrast to your artwork.
Keep exploring and practicing drawing, painting, and blending, and you'll develop your signature style in no time. Find more easy and incredible watercolor inspiration, be it using watercolor paint or watercolor brush pens, in this comprehensive list of 157 Easy Watercolor Painting Ideas. Happy creating!