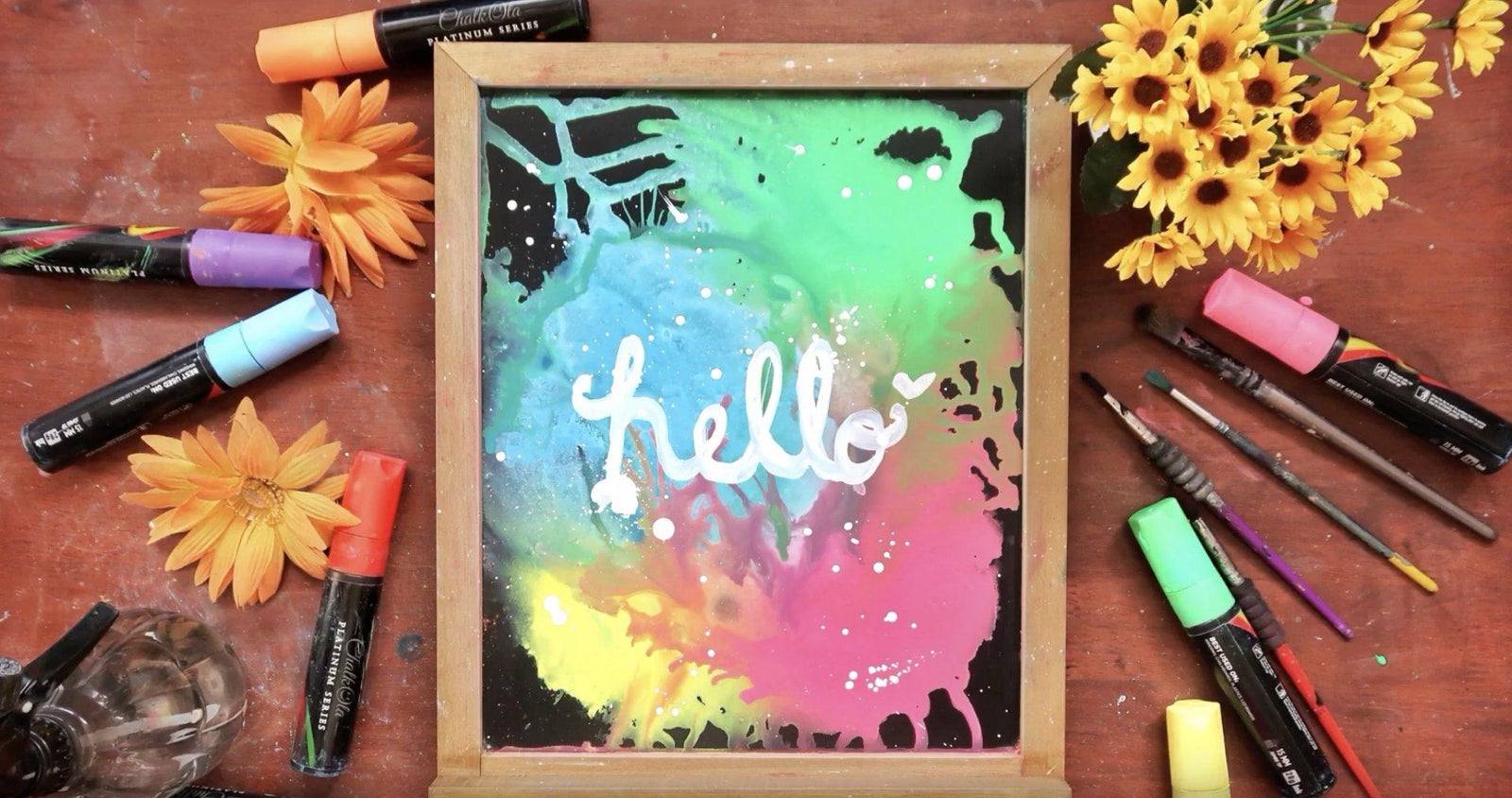 Aside from being the best markers for drawing and writing on non-porous surfaces, did you know that you can also use liquid chalk pens to paint? That's right. For starters, all you have to do is shake the chalk marker with the tip up, and press the nib on your paint palette a few times to pump out smooth, vibrant chalk marker ink, which you can then use to paint!
It's as easy as it sounds. With that said, today, we'll show you a unique way to create a mesmerizing explosion of colors as a cool background for your chalkboard artwork.
Materials needed:

Water spray bottle

Tissue paper (for blotting or dabbing the chalk marker ink)
Ready to make your background the star of the show? Let's start by watching the tutorial video below:

Steps:

Choose 3 to 5 colors that you want to combine.

Scribble each marker on the chalkboard.
Spray water 7 inches away from the chalkboard.
Tilt the chalkboard to spread the chalk ink.
Allow the chalk ink to dry.
Once it's dry, you can now write or draw anything on it!
You may add more details by tapping the chalk marker on your finger and make paint dabbing motions.
And you're done. Just imagine the countless color combinations, styles, and ways you can create background art with this technique! With one pack of these vibrant and versatile chalk markers, you're bound to experience endless creativity. 
Want to see how brilliant these Jumbo Chalk Marker colors are on glass? Check out this inspiring story of LA-based artist El NiNo who spreads hope, love, and positivity to those in health facilities around the county through glass art. Here's Paint It Forward Through Window Chalk Art with NiNo Alicea. Happy creating!