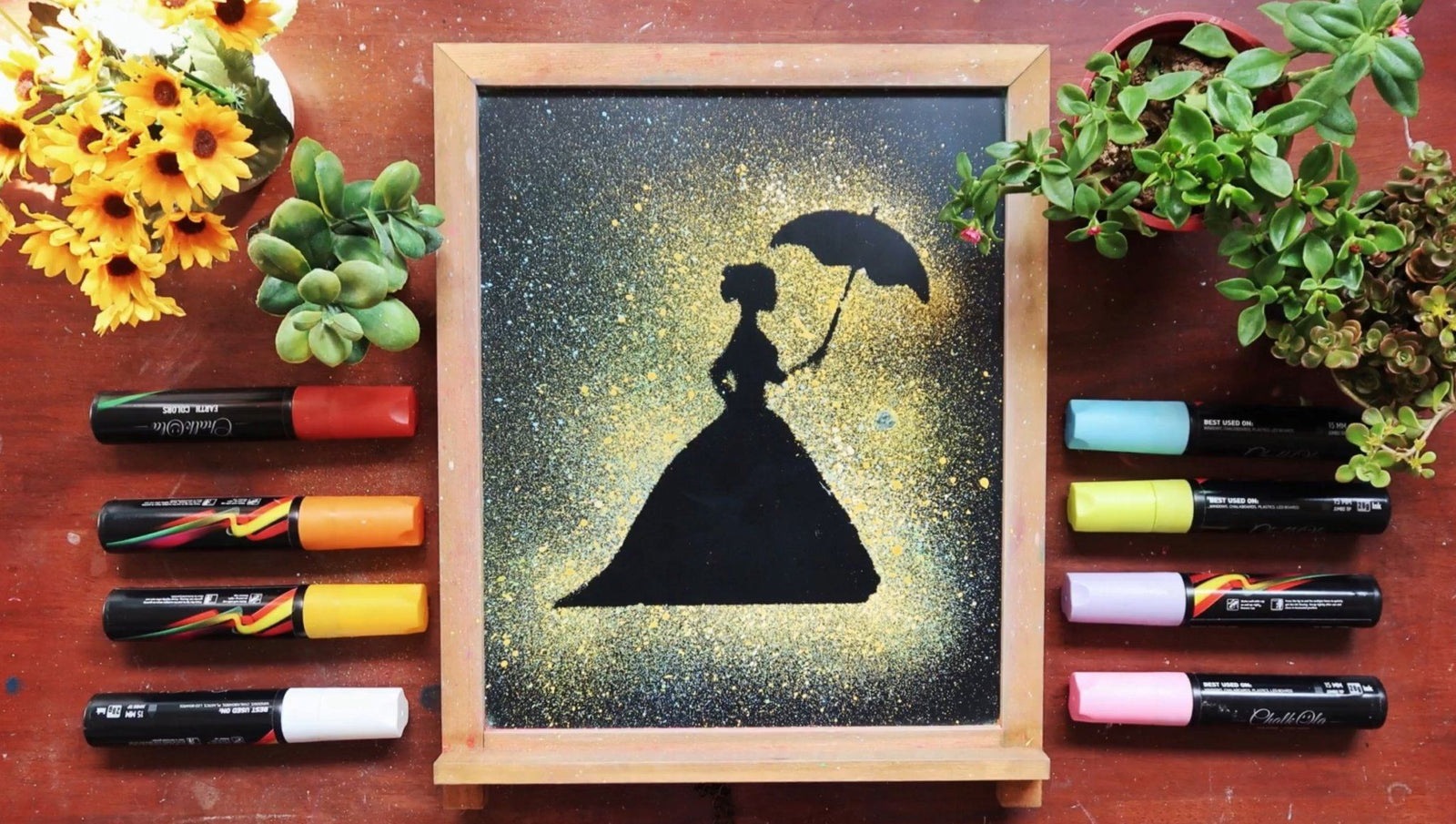 Ever wondered how you can create this incredible splatter background effect without smudging your silhouette illustration? 
For this art tutorial, we'll show you how easy it is to do, and with only a few basic materials already found in your home!
Materials needed:
Paint palette
Old toothbrush
Scissors or cutter knife
Printed design
Masking tape
Bowl of water
Gloves (optional)
Ready to create splatter art? Let's watch the video below and just follow the easy steps!
Steps:
Cut out the shape of your printed design.
Put masking tape at the back of your printed design.
Place it on the chalkboard.
Pick out your chalk markers and press the tip on the paint palette to get the ink flowing out.
Dip the toothbrush in the water bowl and then pick up the chalk ink.
Hold your brush at a downward angle and slide your finger at the edge of the brush.
Let the chalk ink dry then carefully remove the cutout design from the chalkboard.
And you're done! That was so easy, right? Imagine the endless artworks you can do using different patterns and chalk marker color combinations! This art tutorial also goes to show how versatile chalk markers can be. You can use the ink for painting, drawing, coloring, and more. If you want to learn another unique way to create art with chalk marker ink, check out How to Apply the Paper Marbling Technique Using Chalk Markers. Happy creating!