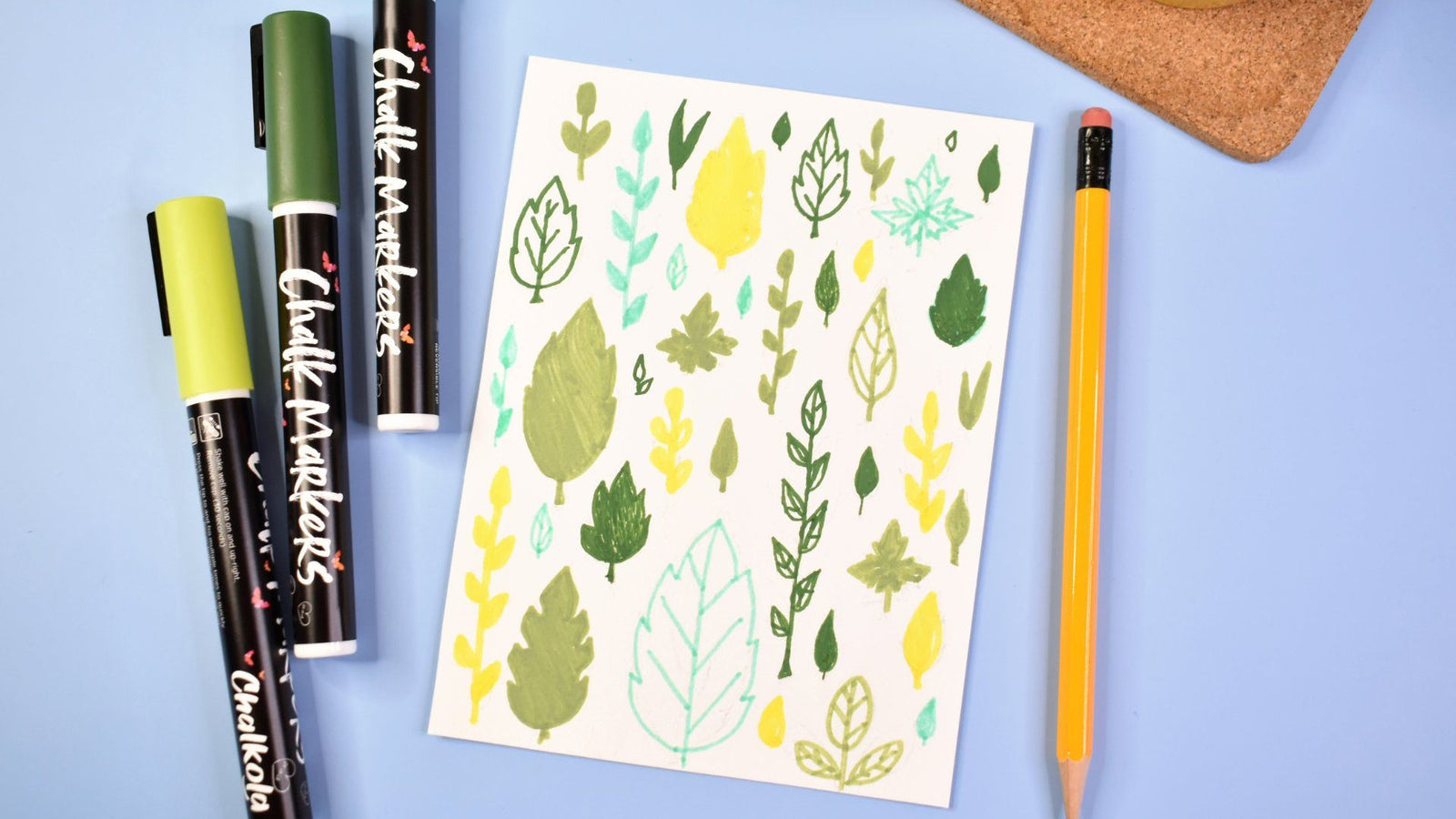 Spring has sprung! And what better way to usher in this glorious season than by creating spring leaves art using chalk markers. One of the most anticipated wonders of spring is bud burst or leafing out, which is the emergence of new leaves in the beginning of each season.
From sleeping trees and the cold winter weather, come springtime, we get to enjoy the outdoors again and see fresh greens and colorful blooms, making it a favorite season for most.
To recreate the vibrant colors of spring leaves, liquid chalk markers are a great choice as they're such a highly pigmented and versatile art tool. You can use them like you would a regular colored pen to achieve vivid colors and beautiful layers, or you can pump out their ink on a palette and use it as paint! How fun is that?
If you're a fan of acrylic paint markers, they're an awesome option for this artwork, too. Much like chalk markers, acrylic paint pens deliver rich, bold colors and smooth strokes. They also have dual-purpose nibs that you can draw thin to thick lines with. 
Ready for our spring fling? Let's get started!

Materials needed:

Let your creativity and imagination bloom by following the steps in the tutorial video we've created just for you.
Steps:
Using a pencil, draw faint outlines of your favorite spring leaves.
With different shades of green chalk markers, trace each outline of your spring leaves, and then fill them with the same colors, or different ones for a dual-toned effect.
To make your green shades stand out even more, add a pop of brighter color by using yellow or yellow green for some leaves.
Tip: If you have a white chalk marker, or a gold or silver metallic marker, you can add stems or leaf spots to your leaves for a nice detailed touch.
That was unbe-leaf-ably easy, right? You can frame your artwork to add a creative spring touch to your living space, or even apply your illustration straight on your window for eye-catching decor! Chalk markers can provide unlimited fun with their versatility and convenience, as they're bold and bright, non-toxic, easy to use, and completely erasable on any non-porous surface. 
If you loved this spring season artwork, then make sure to check out this autumn DIY project for a Fall-Themed Decoration Using Chalk Markers. Happy creating!