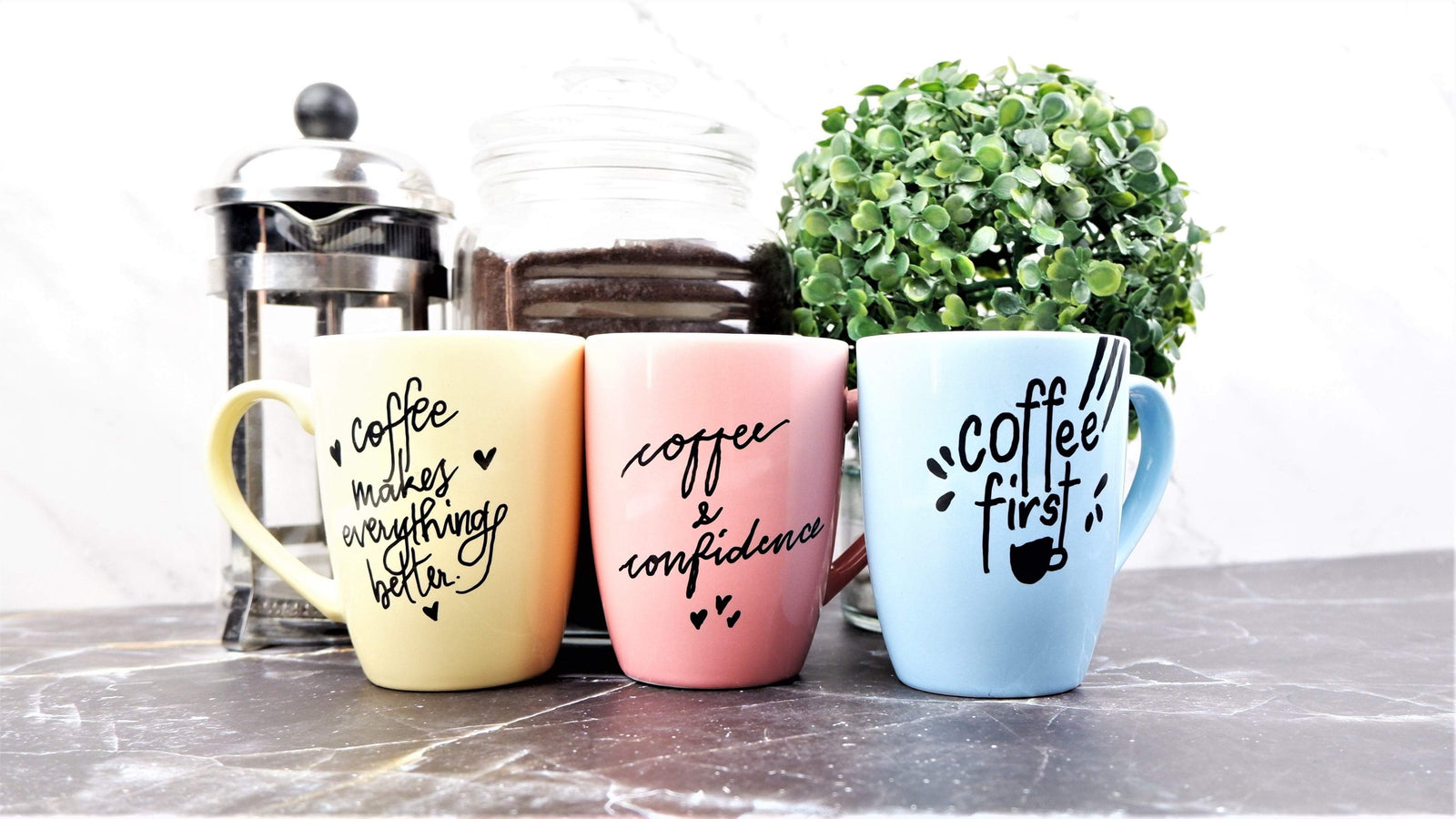 We all have a favorite mug (or mugs!), especially the coffee lovers and tea drinkers out there! Sometimes, these mugs that hold our pick-me-up drinks also need their own pick-me-up–and here's where our love for art and calligraphy comes in. 
As mugs are usually ceramic, they have the perfect surfaceto use your chalk markers on. You can spruce up your plain ones in a variety of ways and in many different colors, and make them unique and specific to your beverage of choice. Design your white one used for coffee with a calligraphy of your favorite coffee quote, or style your pastel one used for tea with drawings of herbs and beautiful writings. You can do so many things with chalk markers as your tool, your cups as your canvas, and your creativity to do mug calligraphy!
Materials used:

Excited to take a long chug using your newly designed mug? Then let's get to work by watching the video below.
Steps:

Prepare your mug (or mugs) and chalk markers. We used black markers in the tutorial video, but you can use other colors if you want your calligraphy to be extra colorful and eye-catching.
Think of the design and quotes that you'd want to design your mugs with.
On your dry mug surface, start writing down your favorite coffee or tea quote in the calligraphy style of your choice. (In case of smudges, you can easily wipe those off with a cotton swab dipped in water. Better yet, use an all-natural cleaner for a completely clean surface.)
Voila! Your once plain mugs now look new, unique, and ready to be used for morning coffee or afternoon tea.

For some useful tips on how to get the most colors and fun out of your chalk markers, check out this video that we've prepared for you!