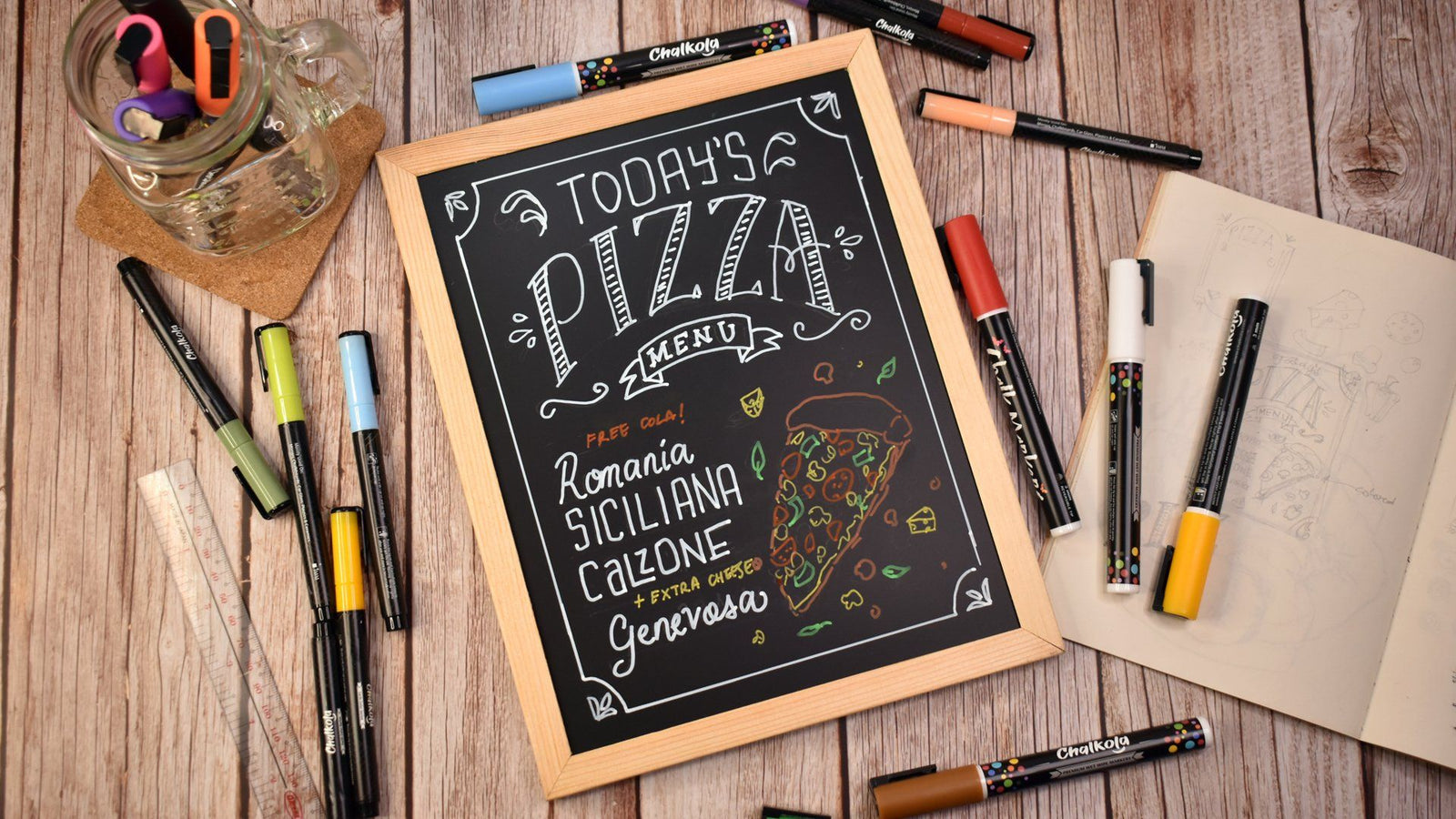 What's a restaurant or a kitchen without a colorful menu board announcing the day's specials? Create excitement and anticipation at home, or at your restaurant or café, by giving people something to look forward to through a creative menu. This also gives you the opportunity to unlock and unleash your art skills by making your design as fresh and enticing as the dishes on your menu board. By displaying one, you'll have a high chance of drawing in more customers, or starting a fun meal time tradition right at home. 
Why do you need a menu board?
Nothing beats handmade art, and creating a menu board for your restaurant, store, café, or even just for your home kitchen, promotes connection and anticipation for your target audience–whether it's for your customers or your family members. If you display it right outside your place of business, you'll have a high chance of attracting more people to try out your specials or offerings. Designing a colorful and eye-catching board is still the best way to make a statement and get your creative juices flowing at the same time.
How do you design a menu board?
Here comes the easy part. You may think that designing your own menu board can be complicated or stressful, but you'd be surprised by how fun it can be, and how it can help you develop your art skills each time you create. This also allows you to express yourself freely, and challenge you to design something as mouth-watering as the dish you're advertising.
What materials do you need to create a menu board?

Want to know how you can add pizzazz to your menu board? Check out the easy tutorial video below for useful tips and inspiration–and maybe an idea on what to serve next! Warning: You're going to want a slice of pizza after watching.
Steps:

Lay out your materials. To focus the attention on your artwork, line your chalkboard with a border using a ruler and your chalkboard marker color of choice. You can use a pencil first to do some faint outlines. Note that you can easily erase chalk pen ink on 

non-porous surfaces, so you don't have to worry about messing up your drawing as you can wipe off the ink with a damp cloth or an all-natural chalkboard spray cleaner.


Using your pencil, sketch the outlines of your dish or dishes for the day. We're serving up pizza on our menu board, which is fun to draw especially when you add some colorful toppings on it! As your chalkboard surface is black, it's always great to use a 

white chalk marker

for your outlines to make the illustrations and words pop out better.


Once you're done with the outlines, it's time to fill them in with colors! Food is most enticing when it's brimming with different bold and bright colors, so don't hold back and use as many shades as you want to make your menu board look truly appetizing.
Display this at home or outside your place of business, and watch it grab everyone's attention and make their mouth water. Whether you're up for creating a menu board for your daily specials or for the whole week, it'll definitely work in advertising your announcements, as well as expressing your creativity in the most unique way.
Interested to use your chalk marker and chalkboard duo for a different interactive purpose? Then check out this fantastic read on 
how you can make a chalkboard search game in 3 easy steps
.