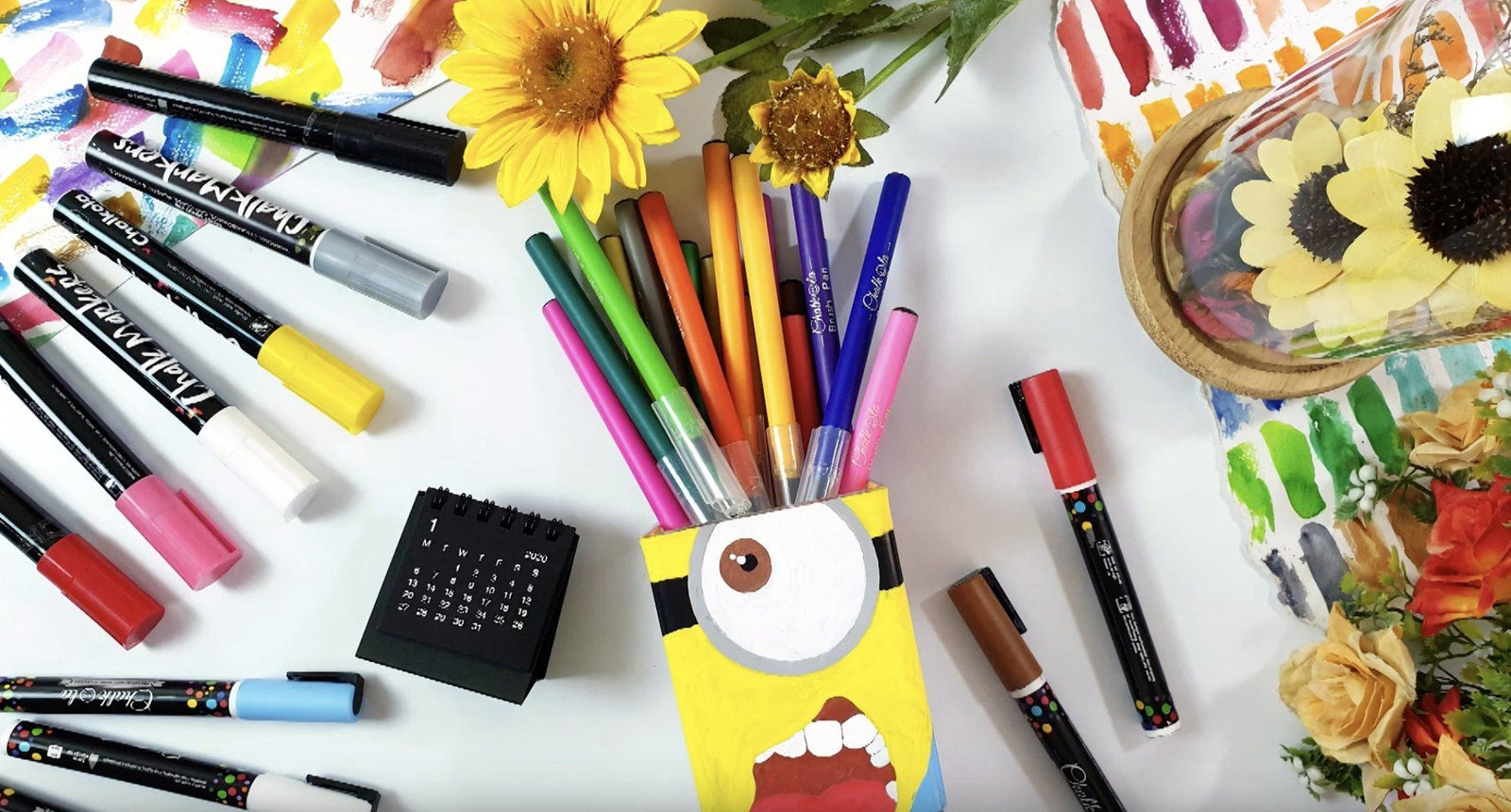 Everybody loves art and minions. What if you have the power to create both by using Chalkola Chalk Markers?
In this art tutorial, we'll teach you how to make a minion-inspired art box or pencil holder that will surely give a colorful and playful touch to your study or work space, and keep you inspired all day long.
Ready to recreate those adorable yellow minions on your pencil case? Here are the materials you need:
Old pencil case or any container that you want to transform into a minion
Watch the short helpful video below and let's get creating!
Steps:
Draw an outline of your design on a case of your choice. Here, we used a clear and transparent plastic box.
Color some details with silver and black chalk markers.
Paint a portion with yellow chalk marker.
Use white and brown for the eyes.
Paint the rest of the body with yellow chalk marker.
Use sky blue chalk marker for the trousers.
Finish the mouth with brown, white for the teeth, and red for its tongue.
Fill your box with pens and markers, and show off to your friends.
Enjoyed this fan art piece? If you love SpongeBob SquarePants, then check out How to Paint Patrick Star Using Acrylics! Happy creating!