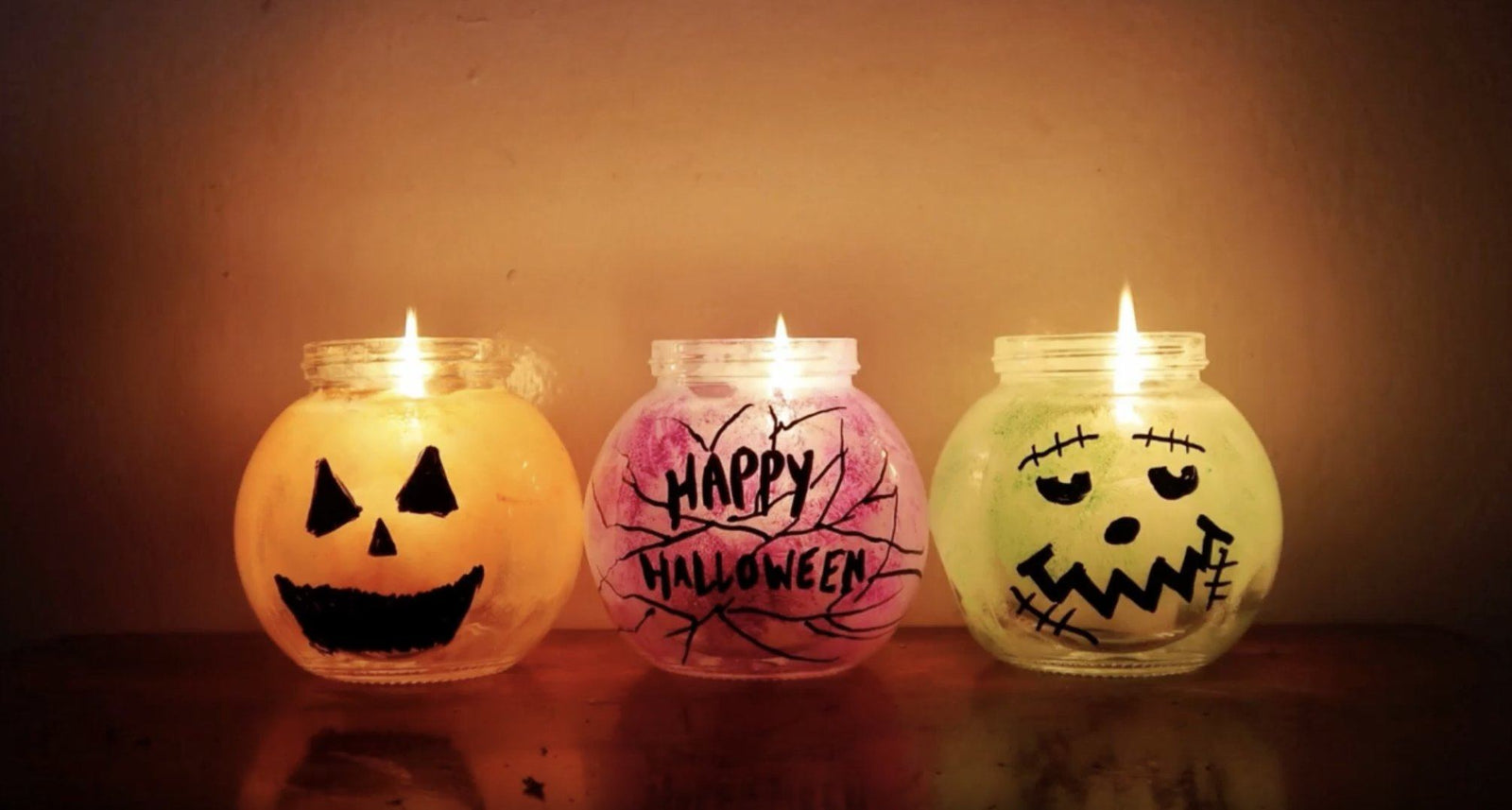 Halloween is just around the corner so now's the best time to start creating your spooky decorations.⁠
Here's a fantastic and easy do-it-yourself idea that you can create with materials you can find at home. The kids are surely going to love this art activity too! ⁠⠀
Instead of using fairy lights to decorate your front porch or yard, let's get more creative and spook-tacular, not to mention environmental, by reusing small- to medium-sized glass jars or bottles.
Here are the materials you need:
Glass jars (3 at minimum)
Candles (small ones that fit inside the glass jars)
Paintbrushes
Paint palette (you can use a regular plate as an option)
Sponge (doesn't have to be new)
Let's hallo-win this Halloween by following this easy DIY tutorial!
Steps: 
Pump out orange chalk marker ink onto your palette or plate.
Dip the small sponge into the orange chalk marker ink, and apply it inside your first glass jar.
Next, pump out green chalk marker ink onto your palette, and apply it inside your second glass jar using the sponge.
Repeat this process using purple chalk marker ink for your third glass jar.
Once done, pick up your black chalk pen and draw scary faces, messages, or designs on all three glass jars.
Give it a few minutes to dry completely, and you can install the candles inside the jars and light them up come twilight.
You don't need store-bought halloween decorations to make the spookiest time of the year awesome and memorable. Just whip out your art supplies and get crafty with the things you already have lying around!
If you liked this idea, check out How to Make a Joker Mask for Halloween Using Chalk Markers to recreate the painted face of the most iconic clown character of all time.