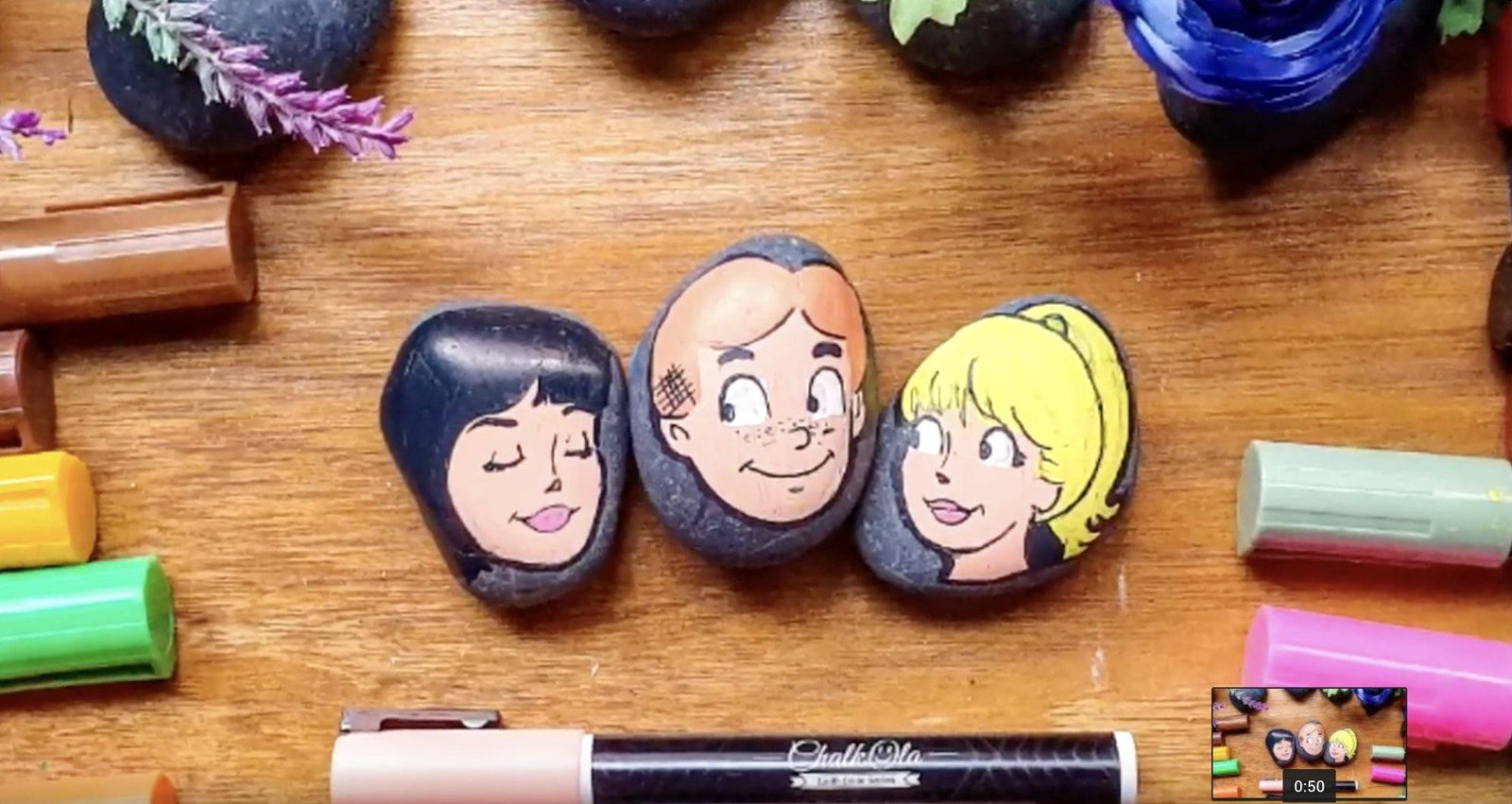 It's not inevitable to create something out of our favorite comic book characters especially when you get attached to it. So we combined creative DIYs and cartoons for this special blog post.
We drew our fave characters from Archie Comics on stone using only chalk markers!
1. Prep your materials
2. Draw your base
3. Add details or second layer- like hair
4. Fill in parts of the face
5. Finish details with a thin paintbrush 
This is just an example of how you can maximize your drawing skills to create something unique with our chalk markers. Hope you liked the tutorial!
You may also watch a more detailed tutorial of this DIY phone case by clicking on this link.
Get your Chalkola supplies here.
FOLLOW US ON SOCIAL: