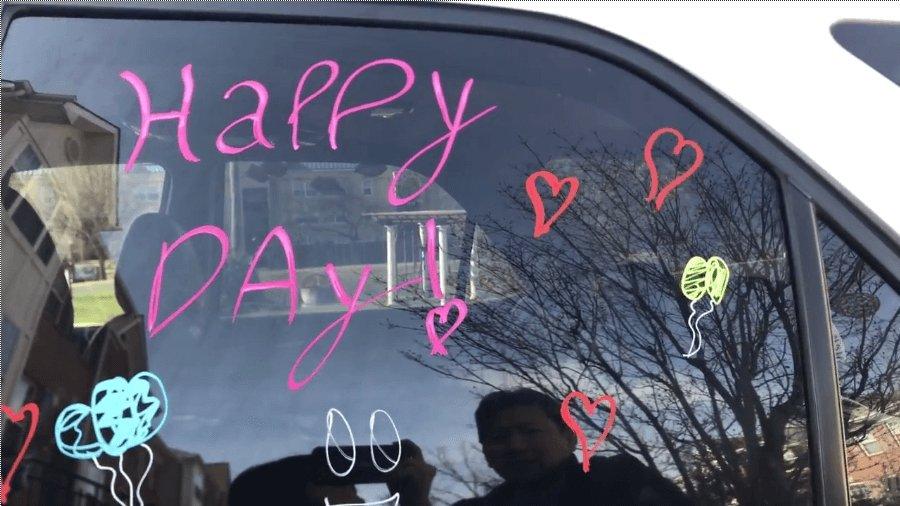 Isabelle and her children love to test and review new products for their audience.  They have their own YouTube channel, Product Peeks, and recently demonstrated the complete line of Chalkola Premium Wet Wipe markers.
Supplies Required:
All you need is:
Chalkola chalk markers
Whiteboard
Blackboard
Car window
Chalkola chalk markers work beautifully on any non porous surface.
Isabelle was surprised at the different sizes of Chalkola chalk markers.
Her children enjoyed watching the ink being drawn down into the nib as she pressed down on the marker.
She tried the red Platinum series marker on her white board and really liked the vivid color.
Isabelle liked the way the Chalkola marker glided effortlessly across the whiteboard's surface with no jerking or hesitation and no unsightly splotches.
Pleased with the markers' performance on the whiteboard, she decides to try the blackboard.
The white Platinum series marker stands out brilliantly from the dark surface and Isabelle likes the way she can make bold, thin, and medium lines with the 3 in 1 nib.
Next she tries a few other colors on the blackboard's surface.
The colors are bright and bold against the dark background.
Time to go outside into the fresh air and see how the markers perform on car windows!
Making sure the windows are clean, Isabelle starts with the green Platinum series marker.
Glancing at the tree behind her a few times for inspiration, Isabelle begins to draw a tree.
The yellow marker is perfect for the sun in her creation.
Having finished the grass, tree, and sun she now adds some clouds in the "sky".  She loves the brilliant colors!
A small white bunny is the perfect final touch to her small window mural.
On another window Isabelle experiments with lettering using the red Platinum series jumbo marker.
The 3 in 1 nib on the Platinum series chalk markers allows a lot of creativity without having to use different sized markers. Isabelle, her husband, and her children had a great time testing Chalkola chalk markers.  They liked the bright colors as well as how the chalk markers glided across the surface without leaving blobs or skipping.  Chalkola Chalk markers earned a hearty endorsement from this family!  
Also read – 
Chalkola Chalk Markers Visits Herbie's World