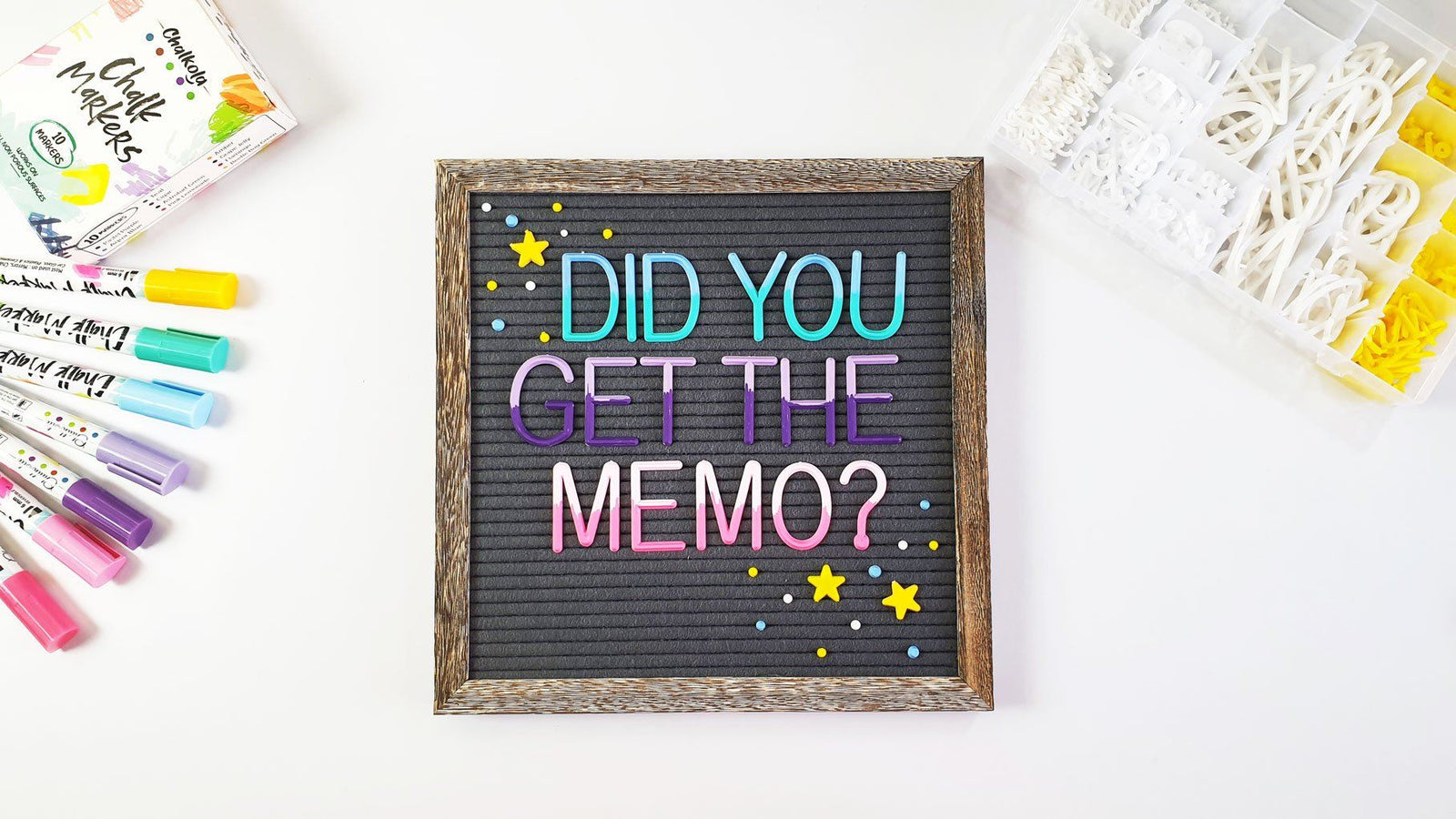 Attract more business with a more attractive signage–and you don't need to spend a lot to do just that. With this fun, convenient, and easy-to-use Chalkola art supply duo–letter board and chalk markers–you can change up your messages, colors, and designs anytime you want. What's more, you're guaranteed to enjoy coming up with creative signages each time.
Materials needed:

Scratch paper (to protect your surface)
Excited to get colorful and creative for work? Just watch the quick video below, and let's create your memorable memo together!


Steps:
Prepare your letter board and pick out the letters for your message.

Choose your color combinations from your selection of chalk markers.

Make sure to give your chalk marker a good shake before using it.

Place your letter on paper so the excess ink from the chalk marker doesn't stain your surface (although it's okay if it does because Chalkola Chalk Markers are super easy to clean up).

To go for a two-tone or gradient style, start coloring your letter from the top down to the middle with a lighter color.

Then choose a darker color to fill in the lower part of the letter. You can overlap this color onto the first one so you don't leave a gap in between the two colors.

Once you're done coloring and designing your letters and emojis, you can start pinning them on your board.

And you're done! Your eye-catching memo's ready to be displayed anywhere you want.