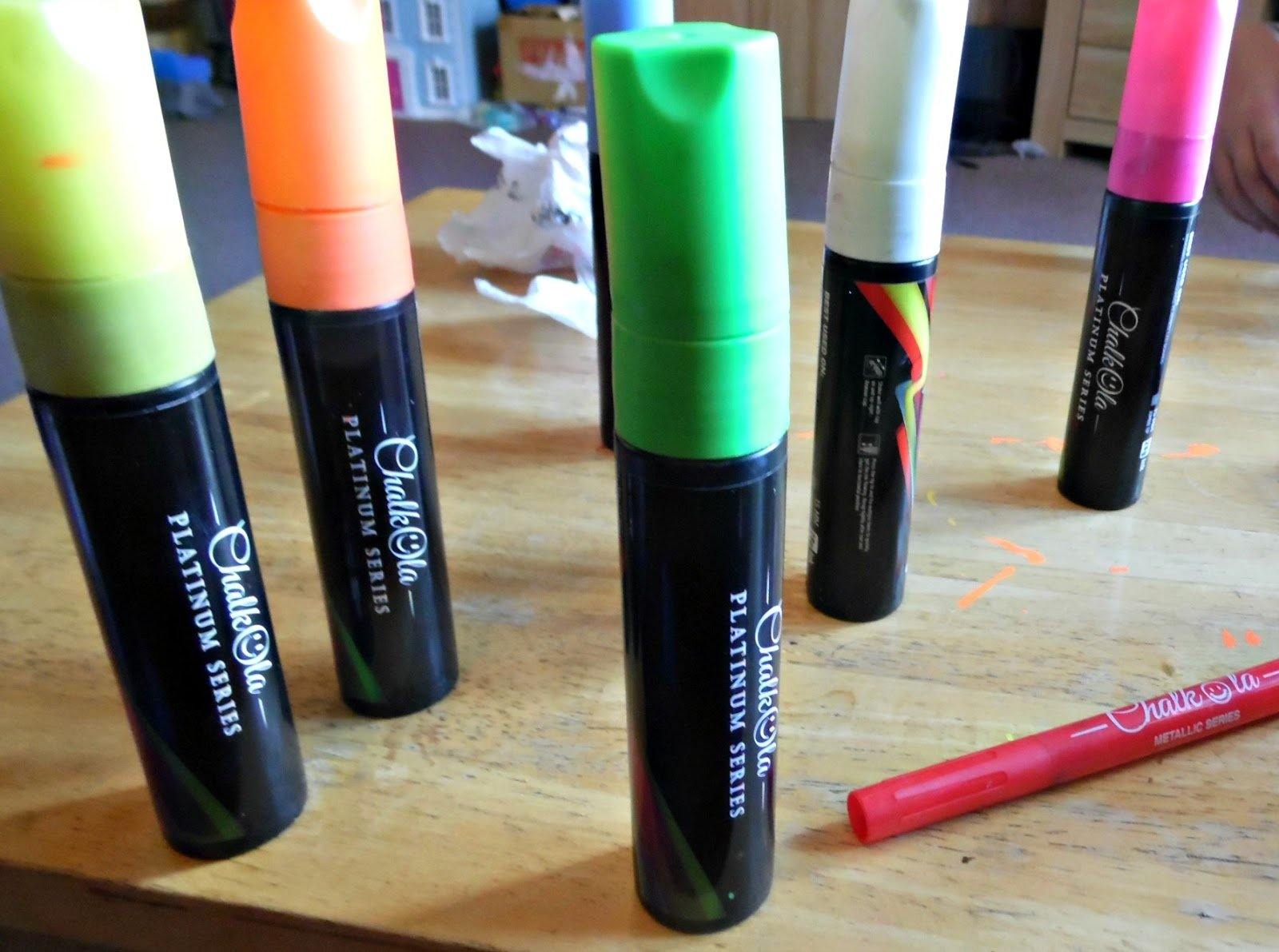 Like any other new tool, you'll enjoy getting to know how to use your Chalkola Liquid Chalk Markers as they are a bit different from ordinary chalk. Here's how to prepare your chalk markers for the best results and a ton of fun:
Make sure that the marker tip (nib) fits tightly in the barrel of the marker. You don't want the cap coming off unexpectedly so make sure that it's on tightly. It can be difficult to wash liquid chalk out of clothing so you don't want the caps to come off unexpectedly.
You'll need to shake each ink marker for about half a minute before using it. Just like paint, liquid chalk needs to be well mixed so it goes on the paper or surface smoothly. Shaking it will ensure that it's ready to create vibrant art!
Have a piece of paper handy so that you can use it to draw the liquid chalk down through the marker into the nib. The nib needs to be saturated with liquid chalk to start the flow you need to work with. Depress the nib onto the paper until the nib is full of liquid. This may take around 30 seconds.
Repeat these steps with each marker before you use it. This will ensure that you get brilliant, well-mixed colors on every artwork you create!
Don't forget that chalk markers are meant for non-porous
chalkboards
, windows, mirrors, metals, and other non-porous surfaces.