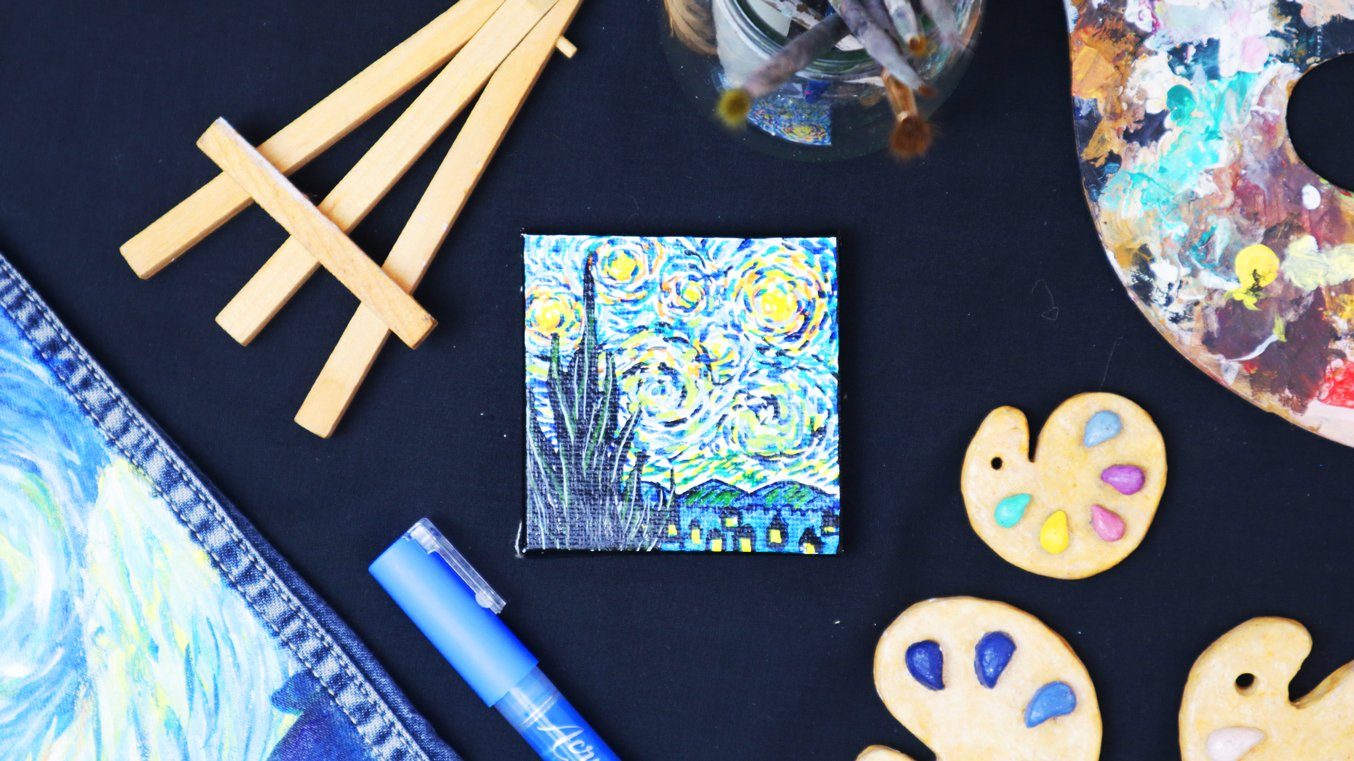 The Starry Night is one of the most popular Vincent van Gogh artworks in the world. It's absolutely everywhere, too–on t-shirts, bags, towels, magnets, mugs, and many more. This painting continues to resonate with so many people because it's timeless, universal, and magical–it's like you're in the same dream as the painter. What's also fascinating about this artwork is that Van Gogh painted it purely based on his imagination, which gives you a glimpse of what was going on inside his creative mind at the time. 
If you're a fan of his work and distinct style of art, but don't feel like bringing out oils and a large canvas to paint your own Starry Night piece, then you'd enjoy recreating it through our own version using a different type of medium (and easier one, too!)–acrylic paint markers. 
Here, we're sharing a one-minute video that you can easily follow step-by-step to create your own mini Van Gogh masterpiece, minus the mess of having to deal with oils!
Materials needed:

Mini canvas (you can opt to use a different size depending on your preference)
Ready to 'Gogh' all out creative? We are, too! Let's watch the tutorial below and recreate a classic together.
How did it go? We're sure you created something as stunning as the real deal. If you enjoyed it as much as we did, you can make this a weekly project and recreate other art pieces you love! As Van Gogh once said, "Great things are done by a series of small things brought together." And we couldn't agree more.