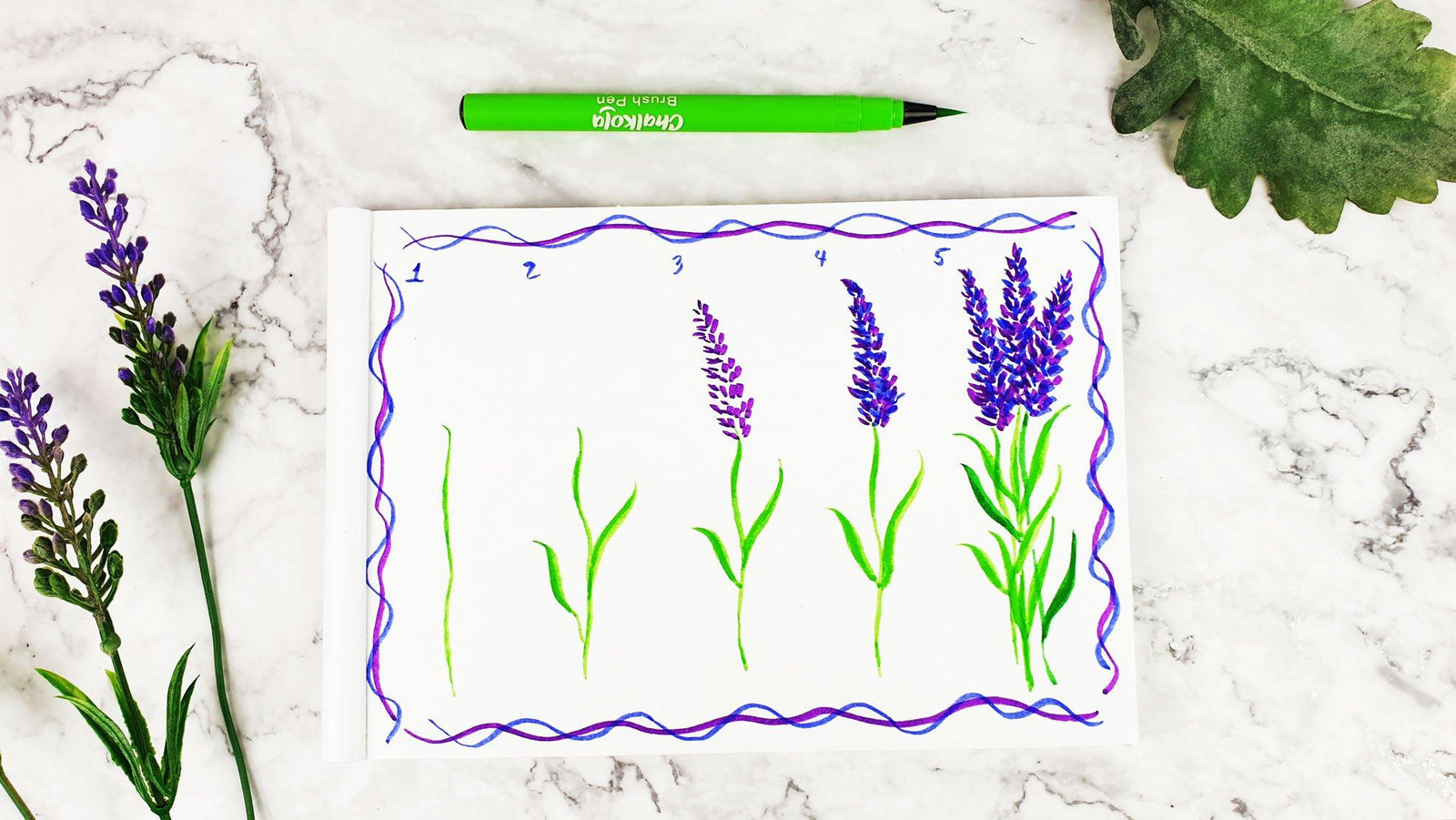 We love how lavender smells, and we certainly love how it looks, too! So we've prepared this easy-to-follow guide on how to draw this aromatic plant using watercolor brush pens. If you haven't tried drawing with this material before, you'll surely enjoy practicing through the relaxing strokes of illustrating beautiful lavender flowers. 
Materials needed:

Ready to show some love-nder? Just watch the quick and simple video below, and let's start drawing together.



Steps:
Prepare your Chalkola Watercolor Brush Pens and Watercolor Pad.

Lightly hold your green brush pen to draw a line for the lavender stem.

Draw the leaves by gently adding pressure to the pen.

With your purple brush pen, start drawing the lavender flower with quick strokes.

Use a blue brush pen to add depth to your flower drawing.

Keep practicing until you have a beautiful bunch of lavender flowers on your pad!
Tip: For a vintage look, use parchment paper to draw your lavenders on.