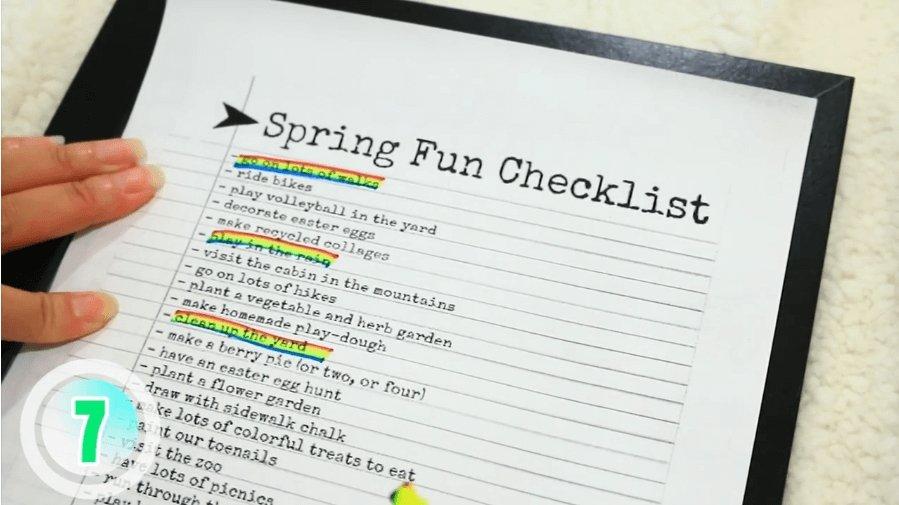 Have you ever wished for a really jazzy tri-color highlighter or marker?  Something like that would look great when you're studying, checking off items on a list, or any of a number of uses.  A tri-color marker is really quite easy to make!
Supplies Required:
All you need is a:
3 colors of chalkola chalk markers
Highlighter
Milk
Your checklist
Step 1
A yellow marker is a good color to start with.  Choose two other colors.  Purple and red are good choices.
Step 2
Holding the yellow marker in one hand and a purple one in the other, carefully touch the point of the purple to one corner of the yellow marker's nib.
Step 3
Repeat carefully with the red marker on the opposite corner of the yellow marker's nib.
Step 4
Now you should have a yellow highlighter with a different colored spot on each side.
Step 5
To get all the colors to flow freely together, dip the tip of the yellow highlighter in milk.  Take a second to enjoy the color slick it leaves!
Step 6
You can see how the milk softens the bright colors as you use your newly created tri-color marker to check off items on a list or any of the many tasks you can use it for.
Also read – Fabulous Fingernail Art