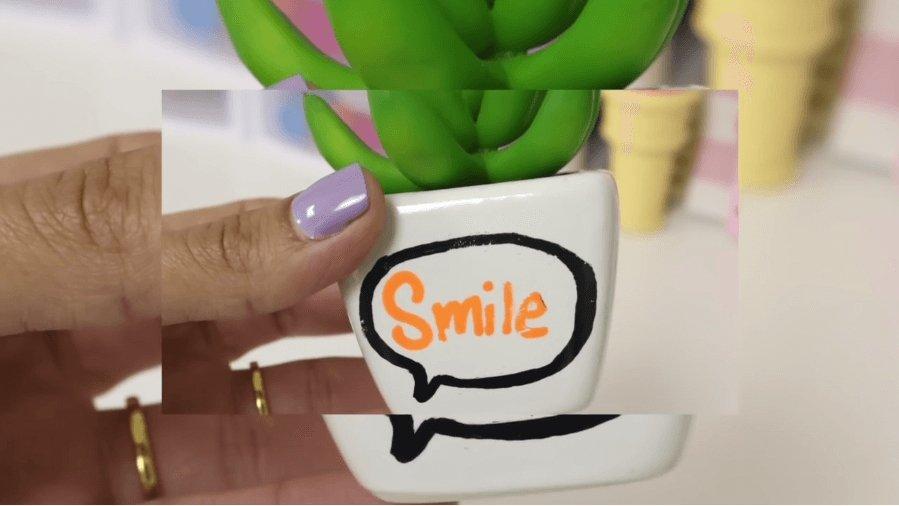 Cony got very creative when we asked her to try Chalkola Chalk Markers.  She thought of many ways to decorate with them!
Supplies Required:
All you need is a:
Chalkola chalk markers
Artificial small plant
Even the smallest item can benefit from some creativity with Chalkola chalk markers!
Cony found this artificial plant at the craft store, a great little accent piece for home or office.  She's going to dress it up a little and make it special.
Using the regular sized black Chalkola chalk marker she draws a conversation balloon on the vase.
Orange makes a great contrast to black and really makes an item stand out.
One can't help but smile at this cute little plant.  In less than a minute, Chalkola chalk markers have changed an ordinary artificial plant into a cheerful, eye-catching attention getter!  
Also read –
Chalkola Chalk Markers Are Inspiring!