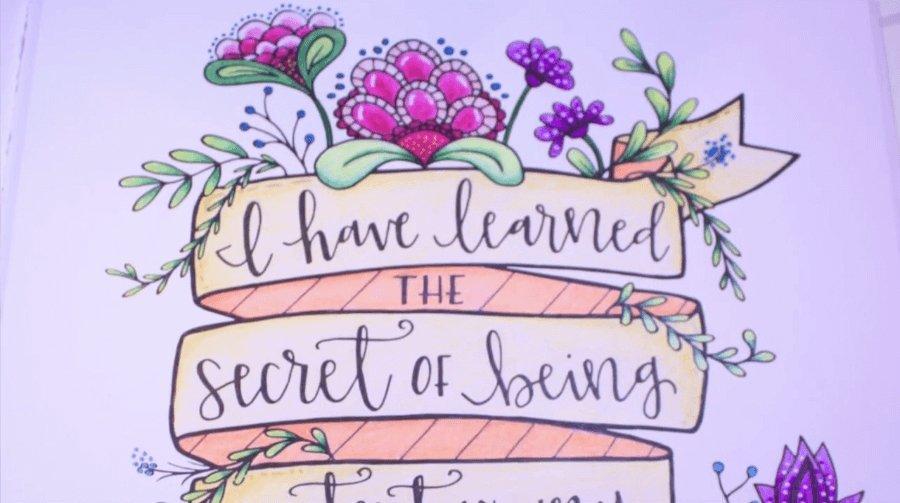 When the adult coloring craze hit the market, Rachel found her niche.  Well, one of them, anyway!  She draws, does home renovations, loves DIY projects, antique furniture shopping and of course, family adventures.  Pencil Stash is Rachel's YouTube channel that she uses to demonstrate advanced adult coloring techniques as well as the latest in art supplies.
Supplies Required:
All you need is a:
Chalkola chalk markers
Coloring pages
Rachel loves to color so the adult coloring trend is something she really enjoys.
One of the many things she likes about Chalkola chalk markers is the variety of sizes.  The jumbo markers are great for decorating big projects like windows while the regular 5.5mm nib and the metallic 4.5 mm nib are ideal for adding details to her projects.
Rachel likes the simple preparation for the markers, a little vigorous shaking and depressing the tip a few times to draw down the color to the nib.
It doesn't take too long for the ink to travel to the nib.  And after each marker is prepped the first time they just need a quick shake before each use.
The size of the markers is ideal for adding details.  Although Chalkola chalk markers are recommended for non porous surfaces, Rachel naturally wanted to try them out on her coloring pages.
The gold metallic marker adds subtle sparkle to the page.
A few extra details, even some dots and dashes, make the whole page more interesting.  Rachel likes pens' smooth, blot-free application.
Adding a few highlights brings more depth to the theme of the coloring page.
The metallic markers need no preparation so Rachel can use them right out of the box.
The gold metallic marker is perfect for signing her coloring pages as well as for adding details.  Interesting enough, there is very little bleed-through on the porous coloring pages.  Rachel is very pleased with the way Chalkola chalk markers makes her coloring more interesting as well as a lot more fun.  
Also read –
So Many Possibilities With Chalkola Chalk Markers!