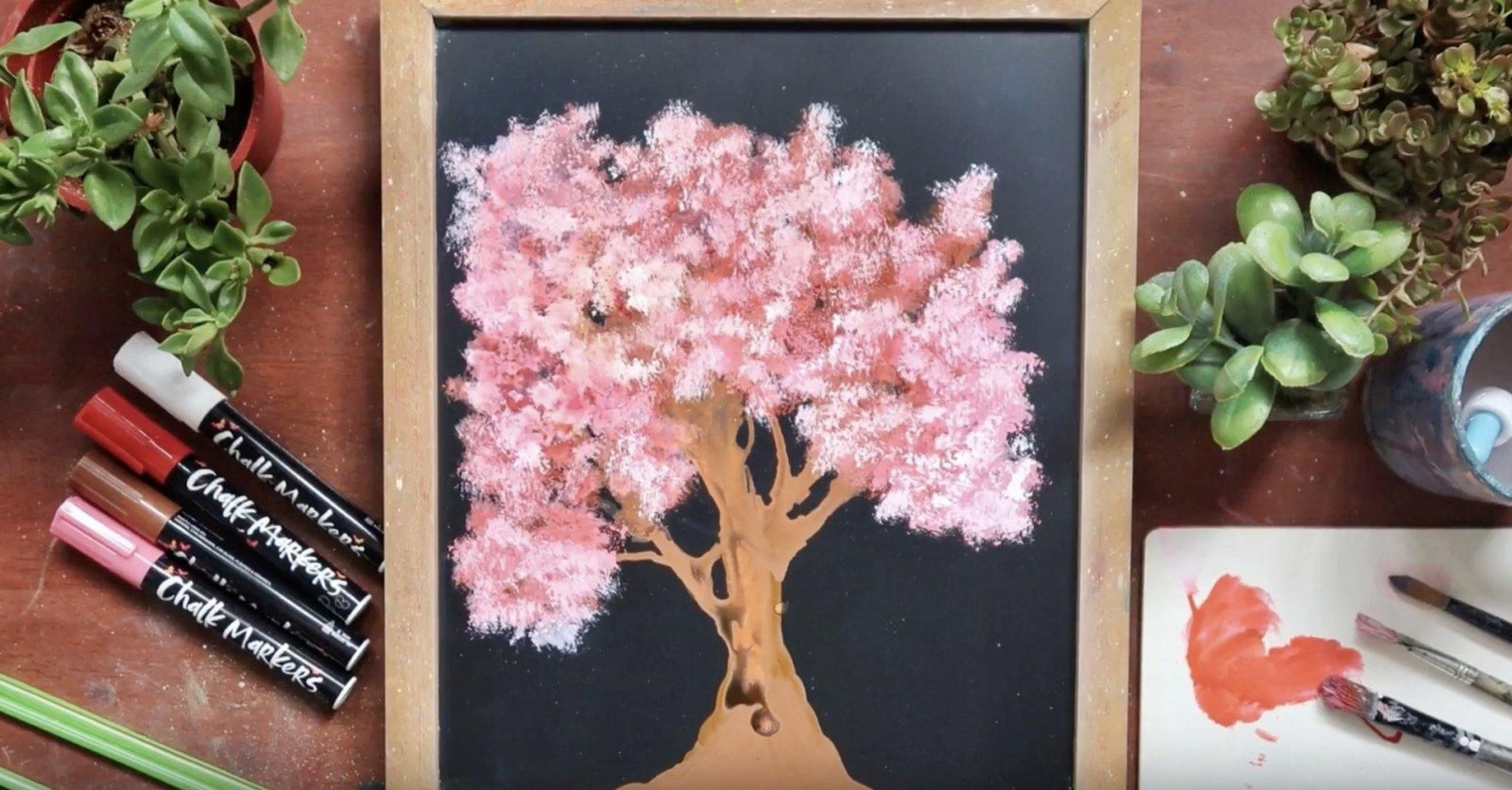 Isn't the Cherry Blossom Tree so beautiful to see? It's also very fun to paint! In this tutorial we're teaching you how to paint the world famous cherry blossom tree with our Chalkola chalk markers and straw.
Ready these materials
Step 1: Press the tip of the brown chalk marker onto the chalkboard
Step 2: Drop a little amount of water on the chalk ink using a dropper
Step 3: While wet, blow at the chalk ink using the straw
Step 4: Create tiny branches of the tree using this technique
Let it dry.
Step 5: Using a brush, paint the first layer of the flowers with the chalk ink from your red marker
Step 6: Paint the second layer using a pink chalk marker
Tip: use a wet brush for the colors to blend
Step 7: Use a white chalk ink to paint the highlights
And you're done!