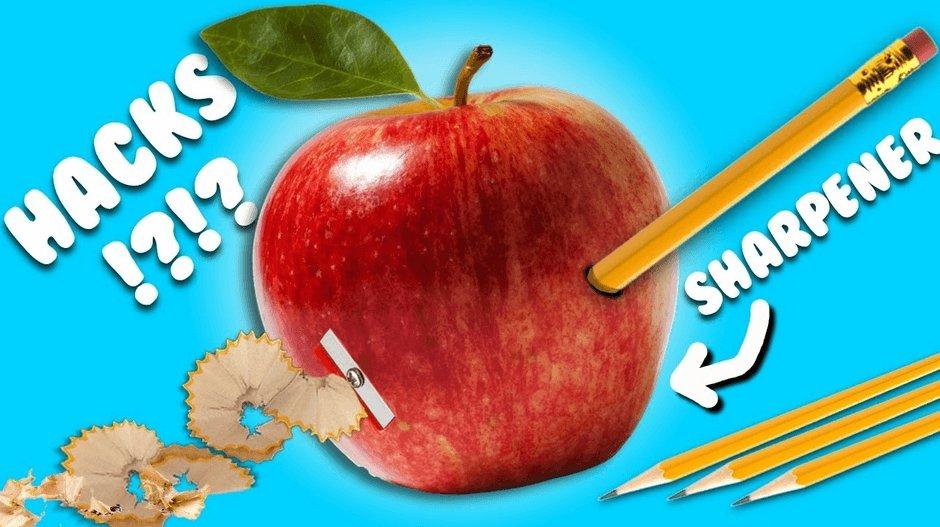 Abraham is among our youngest reviewers of Chalkola Chalk Markers. He likes to entertain while he presents DIY projects and ways to make life easier and more enjoyable.
All you need are:
Sheet of paper
Pencil sharpener
Acrylic paint
Bottle and cap
Heavy-duty glue
With the help of Chalkola Chalk Markers, Abraham made an apple pencil sharpener!
Chalk is fun to play with but children can get tired of using the same thing day after day. People like chalk because it's easy to clean. Chalkola Chalk Markers are also easy to clean and rather than just pastels, they come in vibrant colors that are truly exciting.
Chalkola Chalk Markers are a great tool to spark creativity and relieve boredom.  They come in jumbo and regular sizes, and also a smaller size in metallic shades.  They're child-safe, non-toxic, very low odor, and acid-free.
Preparing the markers is easy. Just shake to mix the ink then depress the tip several times on a sheet of paper or with your finger. The ink will descend into the nib and the marker is ready to use.
The colors are really bright!
Abraham decided to make an apple pencil sharpener. It's a very novel idea, but how can an apple sharpen a pencil? To start, he uses a stand-alone pencil sharpener.
You've probably always wondered how you can re-use those little round juice bottles. Well, you can turn them into a pencil sharpener with a little work and Chalkola Chalk Markers.
First, wash the round bottle and cap thoroughly. They should be completely dry before you proceed to the next step.
You'll need some acrylic paint that you can pour into the bottle. Abraham uses red because he wants his pencil sharpener to look like an apple.
After pouring some paint into the round glass bottle, rotate it so that the paint coats the inside completely. Add paint as needed until the entire inside surface is covered.
The bottle should be completely covered on the inside with the color you chose.
 Make sure the pencil sharpener you choose fits the bottle cap.
Carefully cut a hole the size of the pencil sharpener into the cap of the bottle.
Use heavy-duty glue to attach the sharpener to the bottle cap.
You can use Chalkola Markers to decorate the outside of your bottle. Here, Abraham uses green to color the leaves of the apple.
The colors are beautiful! You may want to use a black Chalkola Marker to add veins to your leaves or other colors to add details to the apple.
Once everything is dry you'll be able to use your apple pencil sharpener.
You can use the sharpener for pencils or for crayons. Abraham really likes the way that the Chalkola Chalk Markers look on his sharpener. There are so many things you can do with Chalkola Chalk Markers! With colors this bright and vibrant you'll discover all kinds of exciting ways to use them. Chalkola Chalk Markers help make life more beautiful.
Also read – THE ARTISTRY OF CHALKOLA CHALK MARKERS