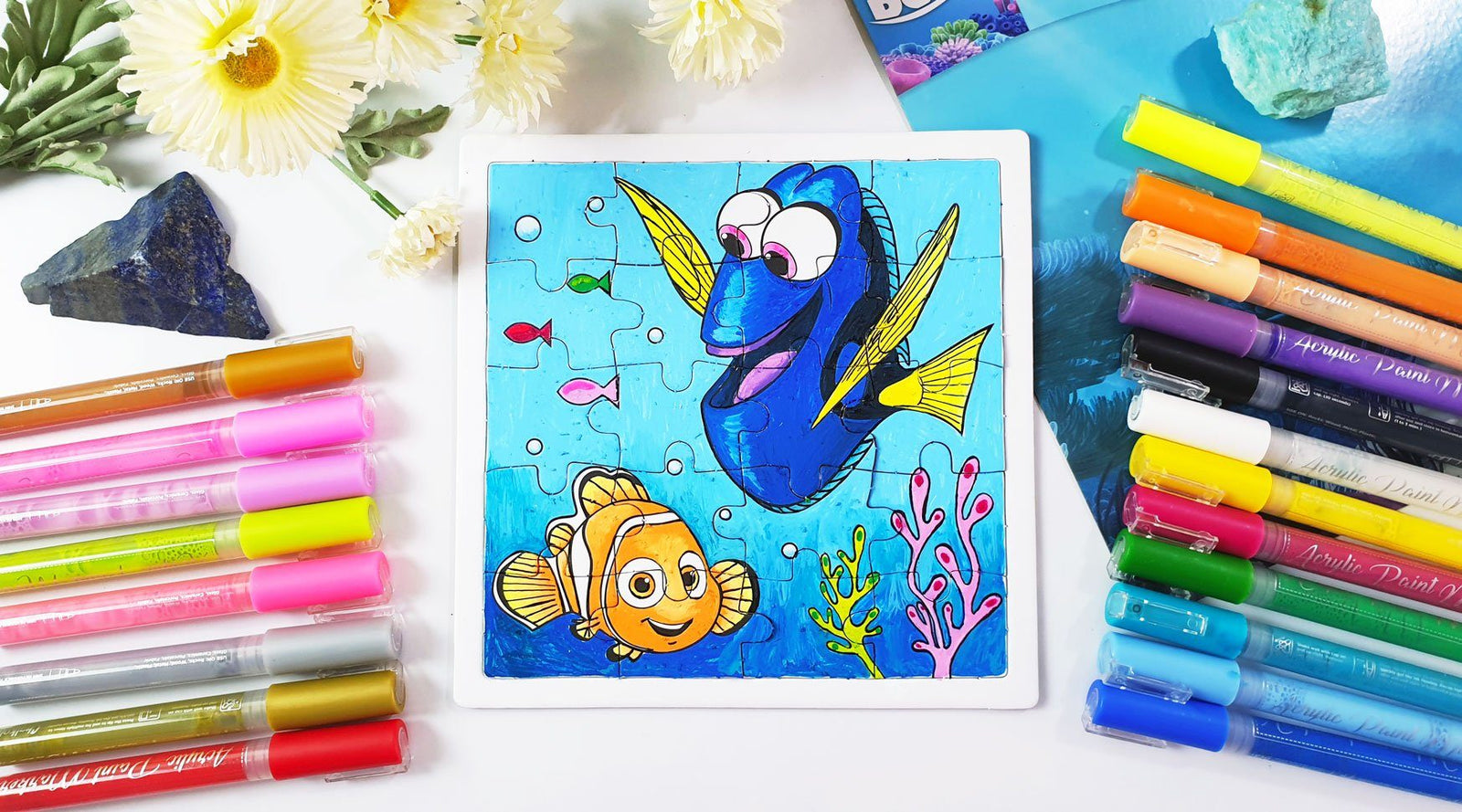 They say, we should start 'em young. We all know that being creative plays an important role in our day to day lives. Creative people tend to become more original and always have bright ideas that they could be useful for a promising future.
 Here in Chalkola, we'd like to inspire you and your children to be more imaginative and exercise your creativity through art and high quality materials. That's why we've put together tutorials to help fuel your creative juices. 
1. DIY Puzzle
Kids love cartoons (especially Dory and Nemo), and they would love them even more when they become interactive games. Create your own puzzle and solve them together!



2. Design Craft Bags
Another cartoon favorite is SpongeBob Squarepants. Paint their beloved character on a bag that they can use for school or during outdoor activities. They won't only enjoy bringing this, they would love it even more because they painted this with you!



3. Draw Pizza on Paper Plates
Who doesn't love pizza? Throw a little pizza party and make it even more fun and eye catching by painting pizza plates! You can even draw different ingredients on them to make them more themed and appetizing. 



4. Decorate Coin Banks
It's best to teach your kids the value of money to make sure they grow up to be responsible. Inspire them by helping them design their own coin banks!



5. DIY Coasters
Teach the little ones to be clean and tidy at home, but make it interesting! Design coasters and other home accessories that will keep them focused on what they have to learn. Paint with them to add more value.



6. Design Bookmarks
Make reading fun by designing your own bookmarks! This way it'll be more inspiring for your kids.
7. Let's Paint Easter Eggs
It's time to go egg hunting again! Make it more fun by designing your own eggs.
How did you like our tutorials? Feel free to comment suggestions and we'd be happy to create more from your feedback. Happy creating!