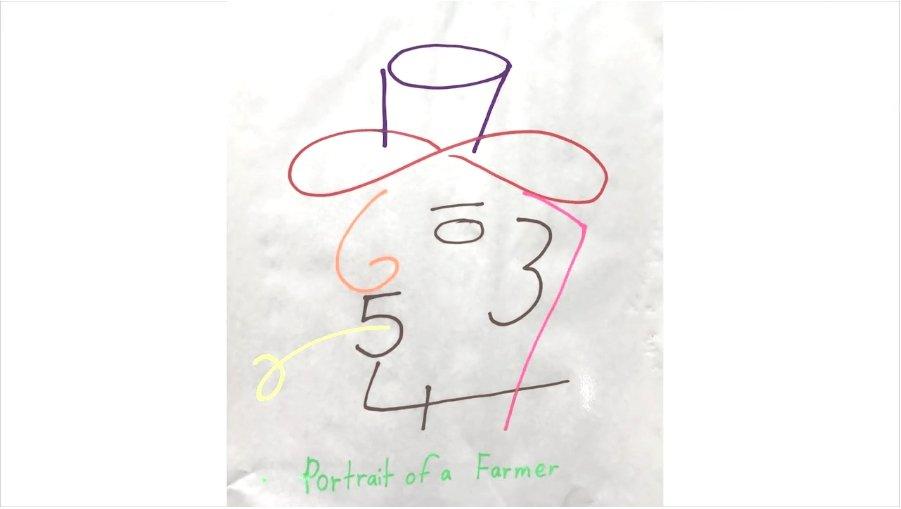 With their brilliant colors and smooth application, Chalkola markers are always exciting to use on different types of papers and surfaces. Here, we get to see how Mr. Yong Chen–a well-known illustrator and painter, children's book author, and creator of the EnjoyingArt Learning Community–enjoyed trying out Chalkola Chalk Markers with his daughter, Lily, for the first time!
Materials used:
Step 1
Lily lines up the markers so they can see all the vibrant colors.
Step 2
Mr. Chen prepares their sketchpad.
Step 3
Lily tells her dad that he needs to shake the marker before using it. They both like the sound of the ball mixing the ink inside the barrel of the marker as it gets shaken!
Step 4
Mr. Chen is surprised that the purple marker has a white nib, but quickly realizes that the nib needs to be depressed several times to draw down the ink. He uses the side of the paper for this until he sees that the nib is saturated.
Step 5
Lily watches as her dad begins to draw. Mr. Chen's father taught him to make the face of a man using the numbers 1 through 10, and now he's showing this technique to his daughter. The numbers 1 and 9 are used for the top of the hat, and 8 forms the brim.
Step 6
Mr. Chen is using a different color marker for each number in the drawing. He has chosen pink to make the number 7, which will form the back of the head.
Step 7
The drawing is finished and Lily labels it "Portrait of a Farmer." She enjoyed watching the numbers form a recognizable figure and using the green chalk marker to spell the title of the picture.
Step 8
Mr. Chen dips a cloth in water and carefully wipes away the dots of color left by preparing the chalk markers.
Step 9
As you can see, the damp cloth has wiped away the dots drawn while preparing the chalk markers for use. Except for the indentations, you would never know there was color on that part of the page!
Step 10
Lily and her father inspect the cloth that was used to wipe away the dots made by the chalk markers. They're both very pleased to see that cleaning up is quick and easy when they use Chalkola Chalk Markers.
Step 11
If you didn't know that numbers were used to make this portrait, you never would've guessed. What a clever trick! The vivid colors of the Chalkola Chalk Markers really make this portrait stand out.
Step 12
Mr. Chen isn't the only one in his family with a gift for the arts. Lily is a very talented pianist!
Also read: Chalkola Markers for Every Type of Art