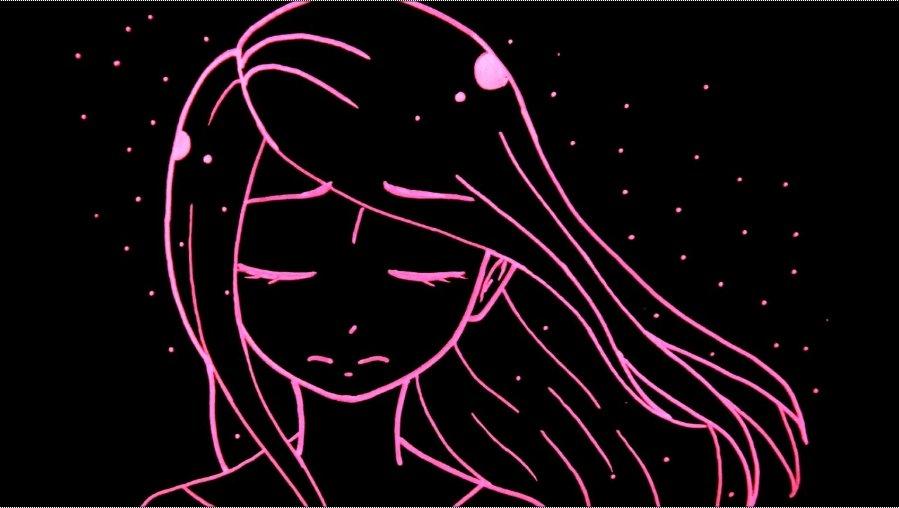 Rebekah is an artist who specializes in the Manga style, a Japanese technique widely used in graphic novels and comics.  She tried Chalkola chalk markers and found them well suited to her style and taste.
Supplies Required:
All you need is a:
Chalkola chalk markers
Black paper
Chalkola chalk markers are ideal for the Manga style of drawing.  Their vivid colors bring this simple, minimalist drawing alive.
Rebekah was pleased with all the colors available to her.
She chooses to use pink exclusively since that is her favorite color and she feels that it suits the message of the artwork.
The color is deep and vivid and the marker glides easily across the paper.
Rebekah adds some decorative highlights to dramatize the art.
When she is done, Rebekah has a very emotive piece of art done in brilliant color and emphasized by a black background that imparts a sense of hopelessness.  Chalkola chalk markers were the perfect tool to use for such an expressive piece.  
Also read – 
Chalkola Chalk Markers are perfect for Manga Art