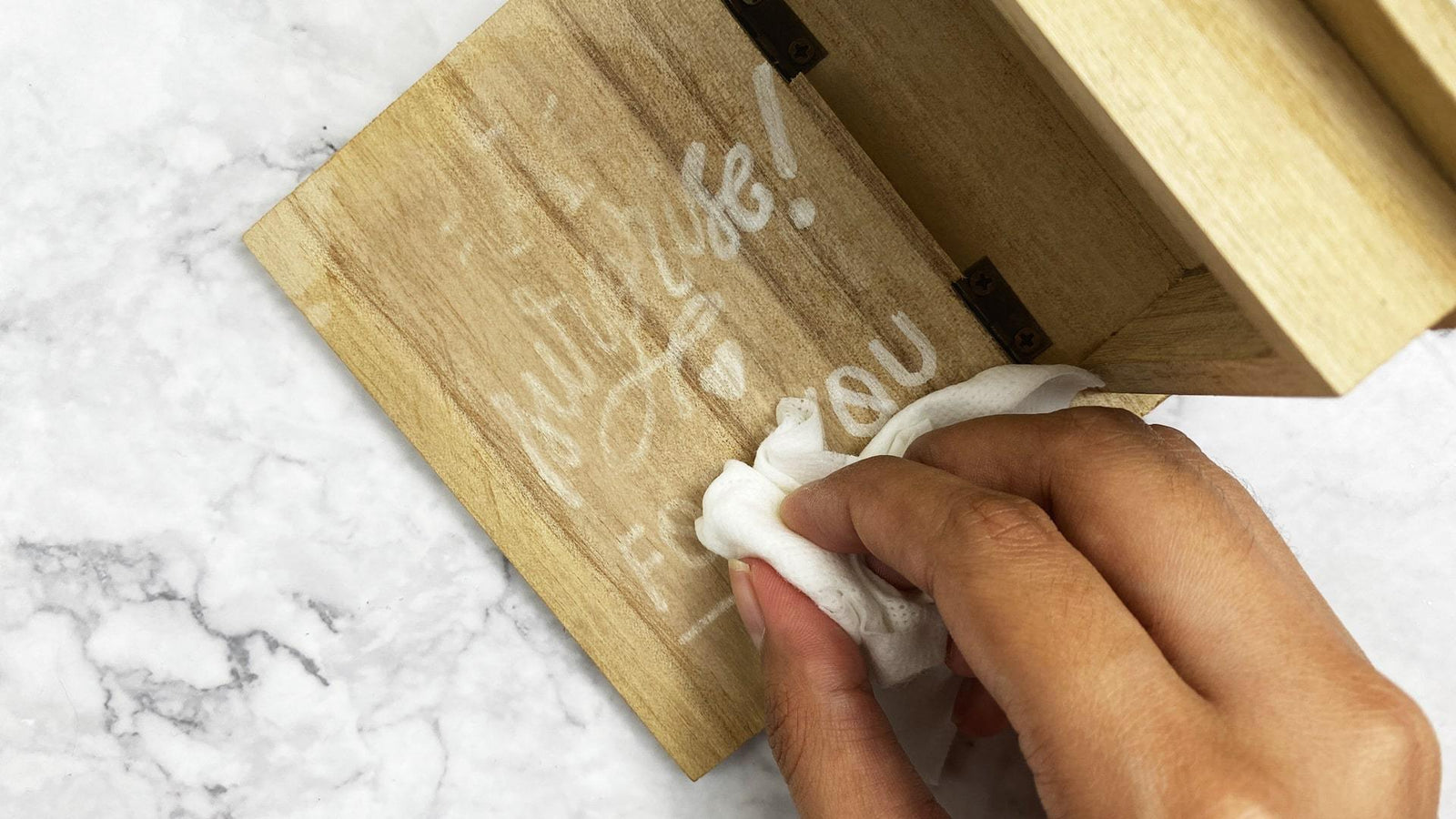 It's very easy to clean up after using Chalkola Liquid Chalk Markers. Whether you've left your artwork for hours, days, or weeks, all you need to do is wipe the surface with a damp cloth. Many prefer using paper towels, while others like to keep a designated small hand towel for that purpose. Either way, cleaning up after using your Chalkola Liquid Chalk Markers is simple and hassle-free.
If you've decorated a porous surface, you might've noticed that it's a little tricky to completely remove the color from the chalk markers because it instantly gets absorbed by the surface. Not to worry though. You can always use any of the methods below to keep your absorbent surfaces clean and spotless.
Use any of these methods:
An ammonia-based chalkboard cleaner will help remove liquid chalk markers from a porous surface. Some people use window cleaner while others simply dilute ammonia. After all, most commercial window cleaners are nothing but diluted ammonia with some attractive coloring added.




A name brand or generic "magic eraser" can clean off liquid chalk markers from porous surfaces, too. In fact, it's so effective that it might also remove paint, so you should test it on an inconspicuous surface first before attacking the main job.




Baby wipes work well in removing liquid chalk marker artwork. Since they're made for tender, sensitive skin they won't remove paint from walls. You may have to use a few and put some effort into it but you'll like the results.


Want to know more? Then check out the helpful video below:



If you regularly use liquid chalk markers on a non-porous chalkboard, you might want to consider applying a new coat of chalkboard paint and a sealer occasionally to keep the board and your work looking great. You'll immediately notice a big difference in a newly sealed chalkboard from the old; the liquid chalk markers go on more smoothly and clean-up takes only a few seconds.

Check out our information on how to seal a chalkboard. It's like getting a brand new non-porous chalkboard for a tiny fraction of the price, and you'll love how Chalkola Liquid Chalk Markers look on it! Also check out: If in Doubt, Test First!